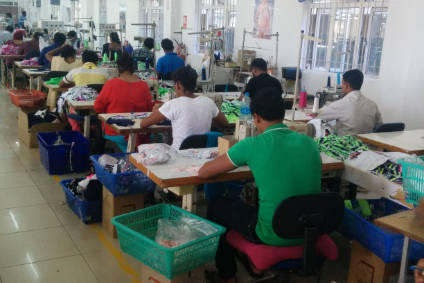 The Mauritian Government has approved a new minimum wage package, which unions say will mean a significant increase for many workers, particularly those in the textile sector.
The new monthly minimum wage, announced in parliament last week, amounts to MUR8,140 (US$241). The regulations also provide for the payment of a special monthly allowance of MUR500 by the Mauritius Revenue Authority (MRA) to workers employed in non-export-oriented enterprises and MUR860 to workers in export-oriented sectors.
Currently, the Mauritius minimum wage rate is around MUR2,428 per month for an unskilled worker in the Export Processing Zone (EPZ) and MUR3,176 rupees per week for an unskilled factory worker outside the EPZ.
The wage increase is expected to benefit around 120,000 workers in the country and is expected to take effect next year.
The IndustriAll global union has welcomed the "significant increase," particularly for workers in the textile sector, who currently average MUR4,000 in take-home pay each month.
While it calculates the new wage for garment workers will be MUR9,000 for a 45-hour week, it says this is still below what is judged to be a living wage, calculated at around MUR14,500 in 2014.
"It's a step in the right direction," says Reeaz Chuttoo from IndustriAll Global Union affiliate the Chemical, Manufacturing and Connected Trades Employees Union (CMCTEU). "I also appreciate that the Government has decided to include the 20,000 workers in the free trade zone (in Mauritius)."
Trade unions says they have been pushing for the new minimum wage during tripartite negotiations with the Government and employers in Mauritius.
IndustriAll's assistant general secretary, Jenny Holdcroft, adds: "Years of campaigning have paid dividends and the new minimum wage will make an enormous difference to the lives of thousands of workers, particularly women."