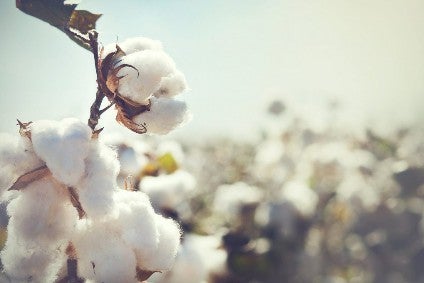 In 2019, the Better Cotton Initiative (BCI) experienced a historic level of uptake as 150 retailer and brand members sourced more than 1.5m metric tonnes of the fibre, an achievement the organisation says sends a "clear signal" to the market.
The global not-for-profit organisation is the largest cotton sustainability programme in the world, with more than 1,842 members, to reach and train 1.6m cotton farmers in 23 countries.
Better Cotton uptake increased 40% on the previous year, and at the end of 2019, retailer and brand member sourcing of Better Cotton accounted for 6% of global cotton consumption.
"By increasing sourcing commitments year-on-year and integrating Better Cotton into their sustainable sourcing strategies, BCI retailer and brand members are driving demand for more sustainable cotton production worldwide," the organisation says.
BCI's demand-driven funding model means that retailer and brand sourcing of Better Cotton directly translates into increased investment in training for cotton farmers on more sustainable practices. For example, in the 2018-19 cotton season, retailer and brand members, public donors (DFAT) and IDH (the Sustainable Trade Initiative) contributed more than EUR11m (US$12.15m) to field-level projects, enabling more than 1.3m cotton farmers in China, India, Pakistan, Turkey, Tajikistan and Mozambique to receive support, capacity building and training.
BCI Supplier and Manufacturer Members also play a role in increasing uptake as they bridge the gap between Better Cotton supply and demand. In 2019, suppliers and manufacturers sourced more than 2m metric tonnes of cotton as Better Cotton, ensuring there was enough supply available to meet retailers' needs.
Nagy Bensid, director yarns and fibres at global sporting goods retailer Decathlon, adds: "While physical Better Cotton is not traceable to the end-product, what matters is that the funds channelled through BCI end up contributing to farmer training and expanding the network of cotton farmers who are improving their livelihoods, while protecting and restoring the environment."
Decathlon has a target to source 100% more sustainable cotton by 2020 – this is a combination of Better Cotton together with organic and recycled cotton.
In the second half of 2019, BCI welcomed more than 210 new members, including 32 retailers and brands from 13 countries, 179 suppliers and manufacturers and three civil society organisations.
The retailers and brands, cotton traders and spinners who sourced the largest volumes of Better Cotton in 2019 will be revealed in the 2019 Better Cotton Leaderboard, launching at the 2020 Global Cotton Sustainability Conference in June.