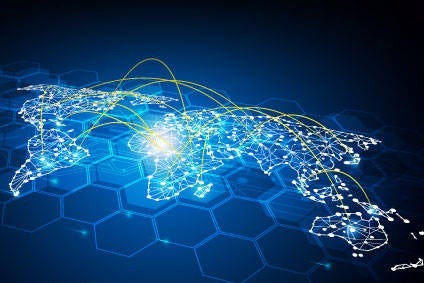 A startup innovation that uses microbe analytics to trace product origins in global supply chains has received a US$14m cash boost that will be used to fuel its expansion.
San Francisco-based data analytics company Phylagen is building what it says is the world's largest environmental microbiome database and analytics platform to provide insights into the origin of goods and materials to exact factories, farms or warehouses.
The move could, in a nutshell, mean swabbing the "invisible dust on a new running shoe" with a cotton bud and seeing where it comes from.
Each place and object on Earth has thousands of naturally-occurring invisible microbes, and the genetic information encoded within them creates unique fingerprints for everything in the world, from food to textiles to counterfeit goods. Recent advances in bioinformatics and machine learning, combined with rapidly declining costs for DNA sequencing, have enabled Phylagen to digitise these microbial fingerprints and create a microbiome database that can be queried and probed for actionable insights for a wide variety of customers across numerous industries.
The database has received US$14m in Series A financing led by investment companies Cultivian Sandbox, Breakout Ventures and Working Capital.
"The environmental microbiome is the largest untapped dataset on the planet. The global microbiome provides a fundamentally new type of geospatial data that we are leveraging to build a more transparent world," explains Phylagen CEO Dr Jessica Green.
Achieving transparency in global supply chains is a growing priority across industries, as stakeholders demand more information about provenance. Globally, a significant proportion of materials and goods are sourced and manufactured in unauthorised locations that often have poor working conditions, unfair wages, reduced product quality and greater natural resource depletion.
Chemain Sanan, a partner at Working Capital, says: "Transparency is an important first step to ensure the ethical treatment of workers. Phylagen's technology provides novel insights for brands and organisations who need to access essential information about the origins of products."
Breakout Ventures Partner and CSO, Hemai Parthasarathy, adds: "Importantly, with this technology, there's no need to introduce artificial tracers into the production process. We are thrilled to support the outstanding team of scientists and entrepreneurs at Phylagen as they build this category-defining technology."