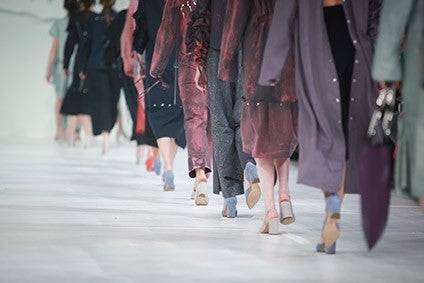 The CEO of UK fast fashion retailer Missguided, Nitin Passi, has been reprimanded for skipping a parliamentary evidence session on the sustainability of the fashion industry.
The hearing, organised by the Environmental Audit Committee, is the last in a series of sessions where British MPs look into the environmental impacts of the garment industry, as well as social issues such as workers' rights and fair pay.
Passi declined the invitation to the session yesterday (27 November), and was instead represented by Paul Smith, head of product quality and supply.
"We are disappointed that you have declined," said a letter signed by MP Mary Creagh, environmental audit committee chair.
"Given the seriousness of these issues, we would expect them to warrant your personal attention as the ultimate decision-maker in your organisation.
"Chief executives from both Boohoo and Asos have accepted our invitation to appear in Parliament. We are disappointed that you have declined. The Committee notes that you found time to give an interview to a Sunday newspaper last week."
Speakers at the first hearing told MPs the UK fashion industry is not environmentally sustainable in its current form.
The inquiry has so far "heard disturbing evidence about non-payment of the minimum wage in UK garment factories linked to online fast fashion retailers. Serious concerns have also been raised with us about the excessive waste, plastic pollution and carbon footprint being generated by the fast fashion business model," Creagh added.
Yesterday (27 November) was the last session in a series of three hearings to gather evidence on the issue.
Missguided did not respond to request for comment when contacted by just-style.