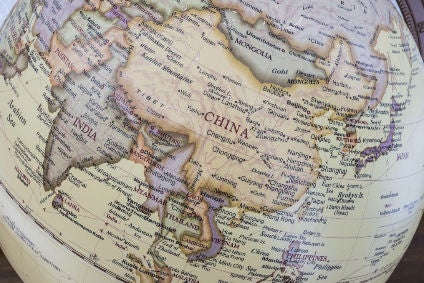 Mongolia's largest cashmere producer, Gobi Corporation, is throwing its weight behind a new US bill that would allow duty-free imports of products made in the East Asian country using Mongolian cashmere.
The Mongolia Third Neighbor Trade Act was introduced by Republican congressman Ted Yoho and nine other members of the US House of Representatives to Congress earlier this year. The bill would promote trade between the US and Mongolia by allowing duty-free treatment for certain imports from Mongolia such as cashmere products and textile materials.
Speaking in April, Yoho said: "The Mongolia Third-Neighbor Trade Act is not just about imports of cashmere; it is smart policy that supports a strong, independent Mongolia that continues to be a beacon of freedom in the region and a strategic partner of the United States.
"It is estimated that this simple act will create upwards of 40,000 jobs primarily for women who make up 90% of the garment industry in Mongolia. We look forward to this strong bipartisan, bicameral legislation being passed under Speaker Pelosi's leadership and signed into law by President Trump."
The United States and Mongolia share a strong democratic partnership, called a "third neighbour" relationship, because Mongolia shares land borders with only Russia and China. The bill, Yoho said, would benefit this relationship by facilitating increased trade between the two countries, support an important sector of the Mongolian economy, and reduce US imports of Chinese cashmere products.
It has also garnered support from groups representing US apparel brands and importers.
Mongolian president Battulga Khaltmaa is currently visiting the US where he is meeting with President Donald Trump as well as representatives of the US legislature in support of the trade bill.
Gobi Corporation says the pact would be helpful to the Mongolian economy for various reasons.
"One of the major examples is the fact that its ability to open more trade opportunities to export cashmere products onto the US market. Mongolia supplies around 48% of the total raw cashmere to the world market, which makes the country the second-largest raw cashmere supplier of the world, yet they utilise only 15% of it to make ready-to-wear finished cashmere garments locally. The remaining 85% of the raw cashmere is sold as a semi-processed material to other markets with less added value, which is becoming the focus area of the Mongolian government and domestic cashmere manufacturers.
"The United States of America is considered as the second largest cashmere consumer country. This duty-free treatment would open a tremendous opportunity for Mongolia to diversify its economy."
The firm has also announced plans to enter the US market by September with its subsidiary, Gobi Cashmere USA, which will be located in Los Angeles and will launch an e-commerce website specially dedicated to US consumers.
Gobi Corporation currently supplies high-quality raw cashmere products onto the international market, but says its presence in the US has been niche due to the fierce competition from China. The company currently has franchise stores in Chicago, Los Angeles, and San Francisco.
Meanwhile, a recently announced EU-funded initiative is to support the development of the yak and camel wool trade in Mongolia, helping to improve access to international markets and the formation of partnerships with foreign companies.