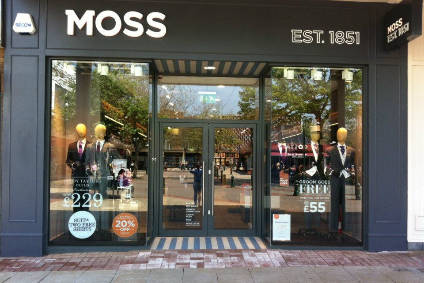 The owner of Crew Clothing, Brigadier Acquisition Company (Bidco), will press forward with plans to acquire formalwear company Moss Bros after it had its bid to pull out of the deal rejected by the Takeover Panel last week.
In a statement today (26 May), the Takeover Panel confirmed Brigadier has withdrawn its request for a review to back out of the GBP22.6m (US$27.9m) agreed deal.
Bidco is majority-owned and controlled by Menoshi 'Michael' Shina, the owner of Crew Clothing.
It cited the impact on Moss Bros of the Covid-19 pandemic and related UK Government measures as its reason for pulling the offer.
Moss Bros had temporarily closed all its stores and sounded a warning on its full-year revenue and profitability as a result of the coronavirus outbreak impacting trading.
But last week the Takeover Panel published its ruling in which it said Brigadier could not invoke any of the relevant conditions in relation to its acquisition of Moss Bros.
"The board of Moss Bros welcomes Brigadier's decision to withdraw its appeal of the Panel executive's ruling and looks forward to working with Brigadier towards the smooth completion of the offer," Colin Porter, chairman of Moss Bros, said.
Menoshi Shina, director of Brigadier, added: "We are pleased to be consummating our acquisition of Moss Bros. As its future owner, we take seriously our stewardship of Moss Bros' 169 year legacy of ensuring British gentlemen look great whether they are dressing for home, work or an occasion.
"We will be supporting Moss Bros' management team as they confront and overcome the near term challenges of trading through the pandemic by working closely with all of Moss Bros' stakeholders, including its landlords, employees and suppliers."