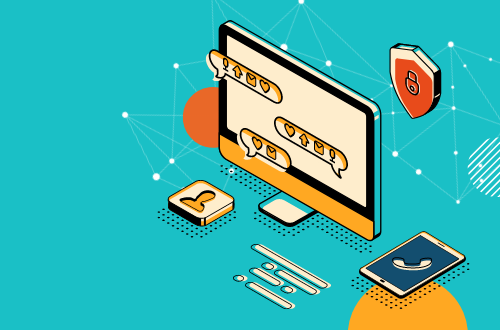 The research was carried out across 2,000 UK consumers by independent research firm Censuswide for the Digimarc Corporation.
Reporting the findings, Digimarc says 78% of those surveyed care about the authenticity of apparel and fashion items, while 44% would feel reassured if they had the ability to easily check a product's authenticity with the manufacturer or producer.
"Being able to verify that a product is authentic is now important to 73% of consumers and over half (59%) said transparency into how and where a product was made was key to their purchasing decisions," says Ken Sickles, EVP, chief product officer at Digimarc. "Furthermore with 45% of consumers concerned about which country a product has come from and 38% advising that they consider the number of miles it has travelled, brands cannot escape the high demand to better demonstrate and communicate their integrity and values to consumers."
The findings, which covered industries in addition to apparel, also highlight how brands must do more to protect their integrity and limit their exposure to the damaging impact counterfeit products can have on consumers, as well as their reputation, says Digimarc.
36% cited difficulties in getting key information on claims from the brands they shop with about the authenticity, origin, ingredients, or sustainability of their products.
Key highlights from the research include:
While online shopping may be convenient, 40% of consumers think it has contributed to the sale of counterfeit goods.
Similarly, a third of consumers think social media has normalised cheaper products that may or may not be counterfeit.
53% of UK consumers say they are worried the new products they buy are counterfeit.
The research also found that certain demographics within the population worry about different elements when it comes to authenticity. The degree of their concern appears to vary depending upon which life stage they are at. For example, 83% of Millennials cared about the authenticity of luxury goods, compared to 69% of Gen Z.
Combating counterfeits
To feel reassured that a product they are purchasing is genuine, 38.5% want certainty they are purchasing from a certified retailer.
Being able to track the product along the supply chain/package journey and scanning a QR code to prove it also appealed, with 64% happy to scan a QR code if it gave information quickly and easily, with 52% of Millennials saying they've used QR codes more over the last two years.
This correlates with research from Avery Dennison that says European, Chinese and American consumers are increasingly on the lookout for digitally-accessible detailed information about the history of garments they purchase and their aftercare.
"The challenge brands face from counterfeiters is multifaceted with sales online, the altering of packaging and product labels, as well as infringement of intellectual property," says Sickles. "The need to address counterfeiting is no longer just about protecting brand reputation, it is also about protecting consumers' health and safety and must be addressed."
"As this research highlights, consumers also have a vested interest in ensuring the products they purchase are authentic, with nearly half of respondents saying it would help them feel reassured they are purchasing an authentic product if they had a way to check the manufacturer's claims. It's hugely positive therefore to see that nearly two thirds (64%) of respondents would happily scan a QR code if it gave them information quickly and easily. Adopting this type of technology will enable brands to unite with their consumers, keeping their products real and protecting their reputation."
A full copy of the research is available here.