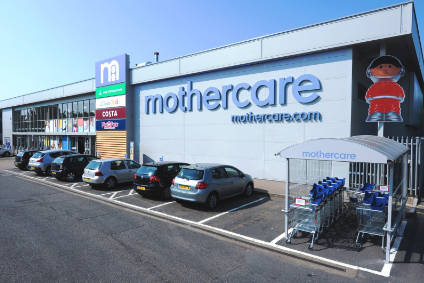 Mothercare saw losses grow to GBP21.5m (US$30m) compared with a GBP8.5m loss for the same period a year ago due to Covid-19. Turnover was 47.9% lower year-on-year at GBP85.8m.
The retailer estimates over 80% of its partners' global retail locations are now open.
Trade continues to be challenging in the key markets of Russia, India, Indonesia and Malaysia due to the continuing impact of Covid-19 on footfall and consumer confidence.
Throughout the pandemic Mothercare says it witnessed substantial online sales growth, however, this in itself was not enough to offset the temporary closure of retail stores.
It adds that based upon the company reducing impacts on its own and franchise partners' operations as the current year progresses and the implementation of the new operating model, greatly reduced cost structures and the elimination of significant legacy issues, it expects a significant improvement in operating profits for the current year.
In November 2019, Mothercare announced it was closing all of its UK stores amid widening losses.
It then named Boots as its exclusive franchisee in the UK and it signed a 20-year franchise deal with the Middle East's Alshaya Group.
And in August last year, it launched a new business model following talks with its franchisees, that it said will be more sustainable and less capital-intensive.
Mothercare's chairman Clive Whiley commented: "The past financial year has clearly been a challenging one, however, despite the backdrop of the pandemic, we have made a tremendous amount of progress in fundamentally transforming the Group."
He continued: "We expect 2022 to be a year of further progress as we focus upon developing our strategy and future plans to optimise the Mothercare brand globally over the next five years. These are exciting times as, notwithstanding the continued impact of the pandemic in many of our franchise partners territories, without the distractions of the last three years we are seeking to accelerate the growth of the business and the Mothercare brand. We look to the future with great optimism having established a strong and efficient platform with multiple opportunities for growth."