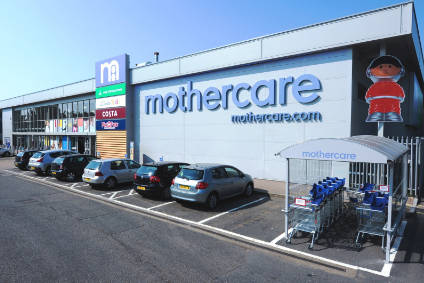 New CEO Le Vesconte, who will join the Mothercare Board in the new calendar year, brings a wealth of international brand experience in direct-to-consumer, franchise, wholesale and licensing, having held senior leadership roles for several globally recognised brands including Abercrombie and Fitch (A&F Corp), Hollister and Gilly Hicks, Dr Martens (Dr Martens PLC), the Wolverine Worldwide group of brands and Vans and Reef (VF Corp).
Clive Whiley, chairman said: "I am delighted that Dan is joining Mothercare as our CEO. Dan's extensive experience in the retail direct-to-consumer, wholesale and licensing sector will be a great asset to the team and me as we focus upon restoring critical mass and driving the Mothercare brand globally over the next five years."
Le Vesconte, added: "I am very excited to be part of the Mothercare team and look forward to working with our global stakeholders to spearhead the growth of the iconic Mothercare brand into the next generation."
In addition to naming its new CEO, Mothercare also provided an update on its financial performance in the first half ending 24 September 2022.
Turnover fell to GBP38.5m from GBP41.7m.
Adjusted EBITDA fell to GBP3.2m from GBP5.6m.
Profit for the period fell to GBP0.4m from GBP3.6m a year earlier.
Back in 2020, Mothercare announced a new business model following talks with its franchisees, that it said would be more sustainable and less capital-intensive.
The new model allows its franchise partners to pay for products directly to manufacturers, removing the timing mismatch Mothercare says it was experiencing with the reduction in its payment terms.
The move came after Mothercare placed its UK stores into administration last year, closing all 79 shops and cutting 2,500 jobs. The group now trades online and through overseas stores.
In addition, Mothercare signed a new 20-year franchise deal with Alshaya Group, its most significant franchise partner. It has also completed the deal to appoint Boots its UK and Republic of Ireland franchise partner for an initial ten-year period.
Whiley, commented: "Our results demonstrate the strong foundations and resilience we have created in the business over recent years. Furthermore, we have generated both profit and cash despite the impact of Covid-19 and the war in Ukraine.
"Our immediate priority now remains to support our franchise partners as we together navigate out of this suppressed demand period, recover from supply chain disruptions and rebuild their store footfall whilst growing their digital sales. This inevitably means that a return to pre-pandemic levels of trading is taking time, however, this will ultimately benefit both our own business and our franchise partners' businesses in the longer term.
The Mothercare chairman added he was "delighted to announce the impending arrival of Dan Le Vesconte as our new CEO, with extensive experience in the retail direct-to-consumer, wholesale and licensing sector he will be a great asset to the executive team. Whilst we remain mindful of the current global economic uncertainty we are now wholly focused upon restoring critical mass and driving the Mothercare brand globally over the next five years."