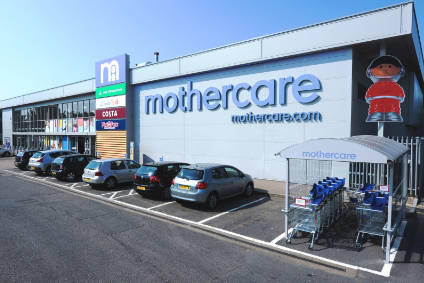 Reporting on the 52-week period to 26 March, Mothercare said international retail sales of its franchise partners amounted to GBP385.3m up from GBP358.6m a year earlier.
Group turnover came in at GBP82.5m compared to GBP85.8m and adjusted EBITDA rose to GBP12m from GBP2.2m a year earlier.
Group adjusted operating profit for the period was 11.1m up fron 0.2m and group adjusted profit after tax was GBP9m compared with a GBP8.6m loss a year earlier.
Clive Whiley, chairman of Mothercare, commented: "The year under review was bookended by the Covid pandemic and the Ukraine conflict, however, despite the persistence of these difficult global challenges, we have begun to demonstrate the potential of Mothercare as an asset light global franchising business.
"This represents an inflection point for the business, with the combined benefits of more normalised circumstances and the updated financing arrangements greatly enhancing our financial flexibility.
"Accordingly, whilst mindful of the global inflationary environment and its impact on both consumers and the business we remain positive on the long-term prospects for the Mothercare brand."
FY highlights
Mothercare says new ways of working with its manufacturing and franchise partners introduced since the pandemic are now embedded in the business. However it is mindful of the pandemic's impact on franchise partners' profitability, inevitably resulting in a need for them to reduce costs and the levels of investment they have been able to make in their businesses. This is likely to mean that the return to pre-pandemic levels of trading will take longer and it is working with its partners to assist in that recovery.
Mothercare exited Russia as of 27 June. GBP88m of franchisee retail sales came from Russia as the territory directly contributed some GBP5.5m to adjusted EBITDA for the year. It has already implemented the necessary adjustments to its supply chain, operations and administrative costs to address the consequent diseconomies of scale and maintain service to franchise partners.
It continues to evolve its supply chain to reduce cost, and complexity and deliver goods to franchise partners in the quickest way possible. For Autumn/Winter 2022 it expects to deliver 80% of total shipments direct from the country of manufacturing to retail partners' markets. Furthermore, it closed its remaining UK distribution centre in April 2022 and is developing a new product option framework as it seeks to curtail the impact of input cost inflation on each of its product categories.
A new CEO is expected to be appointed during the current year.
Outlook
"As demonstrated at a number of points over the last four years, we have the resilience to deal with major challenges satisfactorily. Whilst mindful of the inflationary global economic environment, we are now focused on restoring critical mass and optimising the Mothercare brand globally over the next five years. This is an exciting prospect for our partners, our colleagues and all our stakeholders alike as we leave behind the turmoil of recent years," Whiley said.