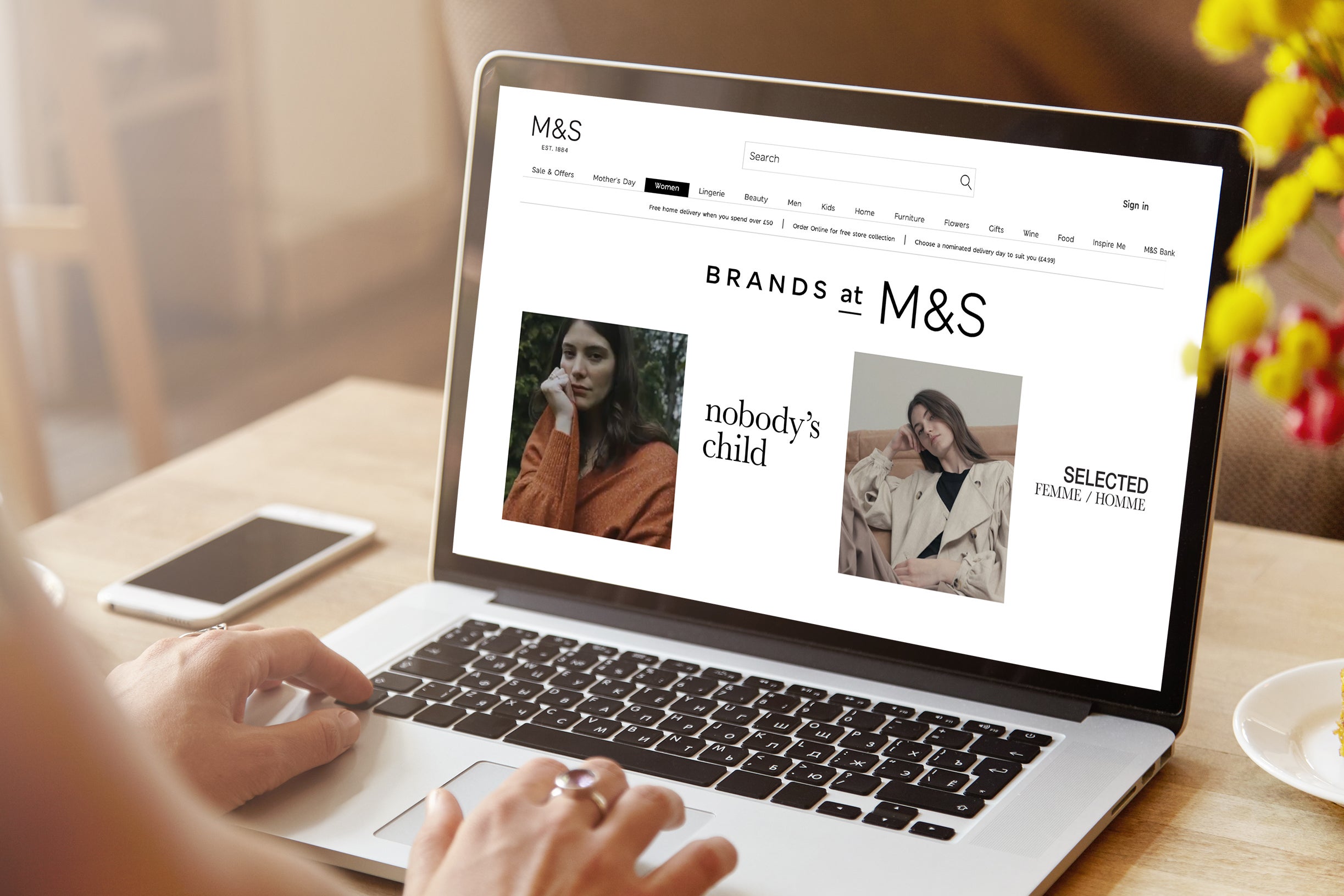 The six new brands will soon be available on M&S.com as part of the UK-based retailer's 'Brands at M&S' banner, which aims to turbocharge online growth.
'Brands at M&S' initially launched for M&S's 22m clothing and home customers in spring as part of the retailer's plan under its MS2 division to curate a platform of brands that are relevant for its consumers and encourages them to shop more frequently online.
M&S says growing M&S.com as a credible platform to drive frequency of shop is an important part of reshaping is clothing and home business. Customer adoption of this model of shopping is accelerating, with a recent customer survey finding 73% of M&S customers say they have purchased clothing and footwear brands from a retailer acting as a platform, and M&S continues to adapt to this trend.
Early results on brands driving frequency have been encouraging, with traffic on M&S.com increasing and new customers who buy into a guest brand returning to make their second purchase nearly ten days sooner than those who did not buy into brands. Importantly, brands also continue to attract new customers, with 14% of customers who shop Nobody's Child (the first-ever brand on M&S.com) brand new to M&S womenswear.
Whilst 'Brands at M&S' is predominantly an online offer, in addition to launching more brands, M&S will also extend its Stratford in-store trial to include Argyle Street (Glasgow), Bluewater, Cheshire Oaks, Manchester, and Metro Centre (Gateshead).
The latest launch of brands comes ahead of autumn/winter when M&S will be demonstrating to customers a reshaped product engine across core ranges as well as refreshed in-house brands Autograph, Goodmove (now available in every store) and Per Una.
The retailer began selling Clarks shoes on M&S.com and in eight UK stores earlier this summer.