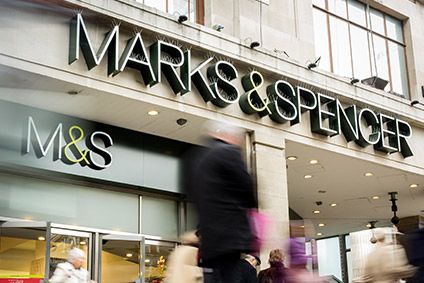 UK retailer Marks & Spencer (M&S) is to close two of its clothing and homewares distribution centres, putting some 662 jobs at risk, as it moves to a nationally connected distribution network.
The affected sites are at Long Eaton and Thorncliffe, which are run by third-party logistics providers DHL and XPO respectively.
In a statement shared with just-style today (14 February), an M&S spokesperson said: "We're in the early stages of changing our supply chain to address flow of product and availability for our customers. As part of this we'll no longer be serving our stores from our Thorncliffe and Long Eaton distribution centres.
"Moving the operations is not a decision we've taken lightly but it's an important change to help us best serve our customers as we move to a nationally connected network."
The closures will mean that from next year the retailer's clothing business will operate through six warehouses serving the whole country.
Previously M&S operated a series of regional distribution centres that served a cluster of stores, so product availability was limited by what the local distribution centre held in stock. The changes should improve this by meaning items move directly from a supplier to a nationally connected distribution centre to an M&S store.
Logistics expert Paul Babbs is joining M&S this year to help speed the transformation. Babbs has extensive experience of running complex supply chains across a range of sectors including electronics, aerospace and foo, the retailer says.
The company has been trying to reinvent itself for more than a decade, with the current five-year "restoring the basics" turnaround plan seeing more than 100 store closures by 2022, and a focus on better planning and stock visibility, removing outdated product lines, improving logistics, and upgrading its online visibility.
In its recent third-quarter update, clothing and home sales fell 3.7% to GBP1.06bn (US$1.38bn) and 1.7% on a like-for-like basis.
It has made a number of appointments in recent weeks as it ploughs on in its quest to return the business to a stable footing, most recently that of former Miss Selfridge buyer Alex Dimitriu as head of purchasing for menswear.
It also named Eoin Tonge, former finance boss at Greencore Group, as its new chief financial officer this week, following the appointment of Katie Bickerstaffe last week as chief strategy and transformation director.