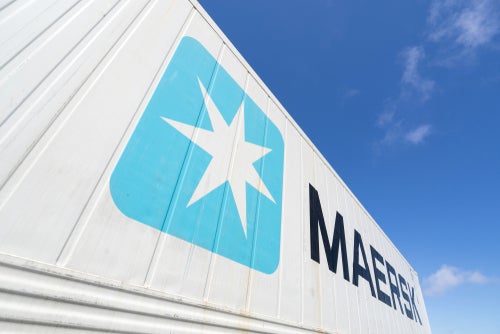 2M is a container shipping line vessel sharing agreement (VSA) that was introduced in 2015 by Maersk and MSC with the aim of ensuring competitive and cost-efficient operations on the Asia-Europe, Transatlantic and Transpacific trades.
A joint statement from MSC and Maersk explained that much had changed since the agreement was signed 10 years ago.
CEO Vincent Clerc of A.P. Moller-Maersk, and CEO Soren Toft of MSC say: "Discontinuing the 2M alliance paves the way for both companies to continue to pursue their individual strategies.
"We have very much appreciated the partnership and look forward to a continued strong collaboration throughout the remainder of the agreement period. We remain fully committed to delivering on the 2M alliance's services to customers of MSC and Maersk."
The companies assured this announcement will have no immediate impact on the services provided using 2M trades.
In October, A.P. Moller-Maersk furthered its commitment to sustainable shipping with the purchase of another six large ocean-going vessels that can sail on green methanol.
The six vessels will be built by Hyundai Heavy Industries (HHI) and have a nominal capacity of approximately 17,000 containers (Twenty Foot Equivalent – TEU). They will replace existing capacity in the Moller-Maersk fleet.