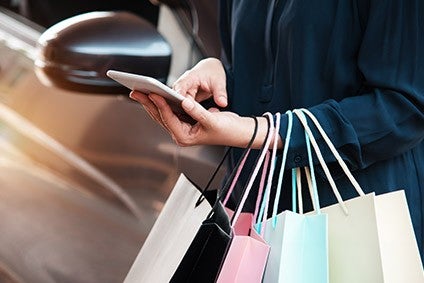 MySize, a developer and creator of smartphone measurement solutions, has announced the addition of a virtual coins feature to its MySizeID widget, available for e-commerce retailers who implement the solution on their sites and apps. Registered MySizeID users can earn redeemable virtual coins by making sustainable and size-accurate purchases from the partnered retailers.
After making a purchase using the MySizeID widget, customers earn virtual coins as a thank you for shopping sustainably. The number of coins earned on a MySizeID purchase is measured by eco-metrics – water saved, landfill waste prevented, emissions avoided – compared to purchases made not using the widget. Customers can later redeem their earned coins for discounts, promotions, or free items.
MySize says incentivising customers to use its MySizeID's widget with the virtual coin feature empowers users to purchase correctly fitting clothes while helping retailers avoid costly returns, prevent logistical headache, and lessen environmental impact.
Using MySizeID, customers can purchase with the confidence that they are buying the right size the first time, drastically reducing return rates, the firm says. It claims MySizeID has been proven to reduce returns by as much as 50%, and increase average order value by as much as 30%.
It adds virtual coins offer transparency for consumers to see how their purchases with MySizeID fare up to industry average when it comes to key environmental metrics.
"The virtual coins are a win-win-win for customers, for retailers, and for the environment. Customers get rewarded for doing the shopping they're already doing and getting a highly accurate fit, retailers get to cut the costs associated with returns and give a better customer experience, all while our planet reaps the benefit of a lower carbon footprint," says Ronen Luzon, CEO, and founder of MySize.
"We believe the MySizeID coins reward programme is going to help build customer loyalty for our partnered e-commerce retailers. For brands that are eager to embrace sustainability and go green, MySizeID coins are the perfect step. Consumers are more environmentally aware than ever before, and they've expressed a strong preference for supporting brands that are earth-friendly. By implementing MySizeID coins, brands can demonstrate their company values around sustainability in a clear way that resonates with customers."
Earlier this year, MySize announced it is developing a new AI-driven sizing solution to help online shoppers find their correct size in second-hand garments.