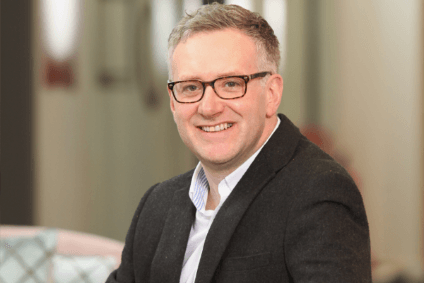 Shares in N Brown Group jumped by almost 18% this morning (2 May) despite the online, catalogue and stores retailer booking a statutory loss for the full year. The results, the first under new CEO Steve Johnson, came alongside a revised 'customer-centric' strategy, set around a UK focus, better products, smarter use of data to enhance fit, and an overhaul of its brand categories which will see the group move away from its 'Power Brands' description to simply 'womenswear' and 'menswear'.
In the year ended 2 March, the company reported a loss before tax of GBP57.5m (US$75m), compared to statutory profit before tax of GBP16.2m in the prior fiscal year. N Brown says exceptional costs of GBP65.4m were incurred during the first half, while in the second half it incurred GBP80.2m primarily relating to an impairment charge on the group's VAT debtor asset, legacy customer redress payments and costs associated with the closure of the store estate.
On an adjusted basis, profit before tax totalled GBP83.6m, an increase of 2.5% from GBP81.6m last year, while the group's gross margin declined 40 basis points to 54.4%. The decrease, N Brown says, was as a result of a 10 basis point decline in the product gross margin to 52.1% and a 200 basis point decline in the financial services margin to 59.2%.
Group revenue slipped 0.8% to GBP914.4m from GBP922.2m last year. Overall product revenue declined 5.6% to GBP615.8m, while the company's 'Power Brands', JD Williams, Simply Be and Jacamo continue to outperform the wider brand portfolio, with revenues up 1.2%.
Simply Be was again the standout brand in N Brown's portfolio, with revenue up 4.4%, while Jacamo sales were up 3.9%. At JD Williams, however, sales were down by 2.4% on the prior financial year.
Meanwhile, the group's transformation to a leading digital retailer continues, with digital sales now accounting for 80% of product revenue in the year. Digital revenue grew by 4.1% in the year and was ahead by 8% at the group's Power Brands. Offline revenue decreased by 29.9% as the group continued to shift its focus to its growing digital businesses. As N Brown focuses more of its resources on growing its digital businesses, going forward it expects a continued double-digit decline in offline revenue.
At the category level, ladieswear, menswear, and footwear sales declined, at 4.1%, 4.7% and 5.5% respectively.
New CEO Steve Johnson says the group is pleased to have delivered a "solid trading performance for the year" as it continues its transformation into a digital retailer.
"Encouragingly, we saw digital revenue growth across JD Williams, Simply Be and Jacamo, as we improve our customer offer whilst managing the decline of our legacy offline business," he adds. "We also benefited from improved use of our promotional spend, a strong financial services performance and a drive to ensure we are operating as efficiently as possible across the business."
However, Johnson notes a re-focusing of the group's strategy on "delighting our customers" is now required.
Refocused 'customer-centric' strategy
"We will initially focus on our core UK market, simplifying our approach to ensure our brand and product proposition continues to improve and resonate with customers. We will also look to harness data and technology to offer customers more choice and flexibility when shopping with us."
"All of this aims to return N Brown to sustainable profit growth, through a digital, retail-led, customer-centric strategy and at this stage in the new financial year our overall expectations are unchanged. We look forward to the future with confidence."
As part of this re-focus, the group has outlined five points on which it will centre its efforts.
1. Focus on the UK
Strategic Objective: Maximise the UK core market before leveraging international opportunity
"The UK is our core market and we can do much more to enhance our offering to UK customers every day before focusing time and resource elsewhere," N Brown says.
While the group remains confident the international opportunity continues, it says the way in which it goes to market in the US will mean an immediate step back from solely driving direct customer business in the region.
"We will continue to explore international territories through selected, targeted partnerships. To this end, we have recently closed JD Williams in the USA and, for now, will only focus on servicing our existing Simply Be USA customers. Our Irish business, Oxendales, continues to perform well and the strategy there remains unchanged."
2. Simplify the business to improve the customer experience
Strategic Objective: A crisper, clearer brand proposition for customers
Here, N Brown says it will start by simplifying its customer brand proposition, with an increased focus on the older customer.
The group, which currently trades through 11 brands and categorises them under Power Brands, Traditional and Secondary will, from FY20, stop using these descriptions and will move to simply 'womenswear' and 'menswear'. Within womenswear its brands will be Simply Be, for fashionable size 12-32 women; JD Williams, for 45-60-year-old women; and Ambrose Wilson for women 60 and over. Menswear will be the Jacamo brand. Its other brands will remain complementary to womenswear and menswear while the group finalises its plans.
Other plans include continuing to invest in core technology platforms and in the group's supply chain. These already include the commencement of a new returns automation facility at its distribution centre in Shaw.
3. Deliver better products for customers
Strategic Objective: Increase the number of customers, purchase frequency and basket size
"We will drive further innovation through our market-leading body scanning technology and pioneering 3D design and product development to deliver continued fit improvements in quality products at affordable prices," N Brown says.
In addition, the group plans to move away from design influenced by seasonal trends to key product 'shouts' dropped cohesively in three weekly cycles and allow for what it claims will be "substantially reduced lead times".
While it will also invest further in design and sourcing. "All these areas will be underpinned with a renewed and enhanced sustainability and ethical sourcing investment plan to build upon strong foundations in this area," it says.
4. Trade smarter with data
Strategic Objective: Improve operating efficiency and customer targeting
Through a mix of "tactical quick wins and longer-term initiatives", N Brown says it will enhance personalisation and use data to optimise fit.
"We have used Artificial Intelligence modelling, which predicts size profiles and return rates, along with the effectiveness of product attribution and image data in predication," it says. "Early results from this have been successful and will be further developed in this financial year."
In addition, the group has identified specific opportunities to target a more optimised product range in terms of breadth, frequency of newness/lifecycle analysis, and price using historical data of product performance, customer journeys and price architecture.
5. Inspire colleagues toward further delighting customers
Strategic Objective: Better engaged colleagues will deliver an improved customer experience
Here, the group plans to make changes to its internal reward scheme in a bit to support its staff in being more customer focused.
"There is a substantial amount of activity already underway at N Brown but a refocusing of our strategy on delighting our customers is fundamental to successful delivery of the group's potential," N Brown says. "Decisions taken in the previous financial year are in the short-term likely to marginally hold back group revenue growth. Notwithstanding this, our strategy is expected to maintain short-term profitability. Going forward, our strategy is very much focused on driving sustainable digital revenue, profit and free cash flow growth to deliver improved shareholder value."
James Yacoub, retail analyst at GlobalData, notes the challenging retail landscape comprising of shoppers holding back non-essential spend alongside tough competition from major players namely Next, has caused N Brown's product sales to fall.
He adds despite an increase in digital sales, overall growth at its top three brands has significantly slowed – in FY2017/18 Simply Be experienced 16.3% increase in revenue, in contrast to FY2018/19 at a "mere 4.4%".
While the retailer stated that its strategy is customer centred and focuses on the mature market segment, Yacoub says whilst N Brown places more emphasis on becoming a more digital and innovative brand, it is in danger of alienating its mature customers who may not be so tech savvy.
Meanwhile, Shore Capital analyst Darren Shirley notes: "There remains much work to be undertaken to achieve the group's plans, but we are encouraged by the progress of the last six months and welcome these calmer waters and possibly brighter skies ahead."