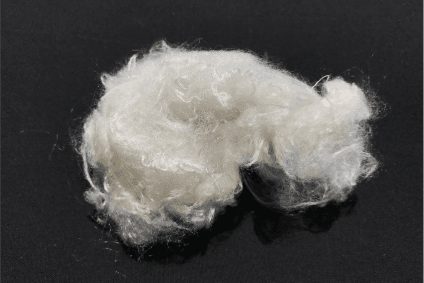 Australian biotechnology company Nanollose is teaming up with leading man-made cellulosic fibre producer Grasim Industries to commercialise its eco-friendly and sustainable "tree-free" fibres.
An industrial fibre manufacturer was the last missing link needed to complete Nanollose's waste to textile value chain, the company says.
It believes its Nullarbor and Nufolium fibres could become a sustainable alternative to conventional plant-derived cellulose fibres.
They are "grown" using an eco-friendly microbe-based fermentation process that converts biomass waste products from the beer, wine and liquid food industries into microbial cellulose – a process that takes less than one month and requires very little land, water or energy.
A production cycle is just 18 days, compared to the eight months seen in the cotton industry.
The technique also overcomes the environmental concerns surrounding the production of traditional viscose-rayon, which is predominantly derived from wood-pulp treated with hazardous chemicals followed by an energy-intensive purification process to source the cellulose required to manufacture rayon.
Grasim Industries is the flagship company of US$48.3bn Aditya Birla Group, and ranks amongst the top publicly listed companies in India. It is a leading global producer of man-made cellulosic fibres for apparel, textiles and nonwoven applications, and currently creates its fibres from managed forest trees and new sustainable processes.
The initial three-year collaboration will provide Nanollose with an world-class industrial partner to help accelerate development and commercialisation of its fibres – and provide a manufacturing foundation for future textile and clothing brands that use them.
The two companies aim to work together to further refine and develop the process to enable fibre production on Grasim's pilot spinning line. Both Nanollose and Grasim will jointly own any new IP generated in the project.
Once successful pilot scale production at Grasim has been achieved, Nanollose and Grasim aim to enter into a subsequent agreement for the exclusive production of tree-free fibres from microbial cellulose on a commercial scale.
The scale of Grasim's pilot facilities will enable trial productions of hundreds of kilograms to tonne quantities of fibre. In addition to testing and refining the technology, it is expected to provide enough Nullarbor fibre for apparel brands to create small collections of clothing.
"This collaboration will allow Nanollose to scale with a globally recognised fibre maker and create a number of commercially ready sustainable fibre products that will meet the growing demand from brands seeking eco-friendly alternatives," says Alfie Germano, CEO and managing director.
"Grasim will also bring a high level of credibility when Nanollose begins offering textile and clothing brands with our breakthrough products. We feel this is a natural joining of forces that creates an alliance that will pioneer a new bio-material supply chain along with ticking many large sustainability boxes and increasing market demands."