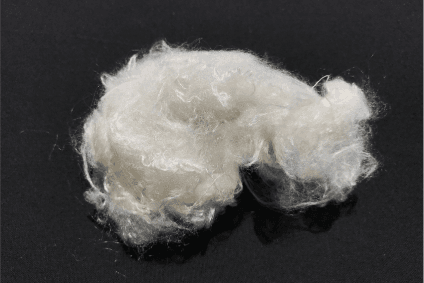 Australian biotechnology company Nanollose says it has successfully created its first test-garment made from Nullarbor fibre, a sustainable alternative to rayon and cotton.
Nanollose says the move marks a "drastic departure from clothing made from traditional rayon fibre that comes from environmentally challenging wood pulp processing" and that it is now able to offer a "commercially viable, eco-friendly manufacturing solution for the clothing industry seeking alternatives to rayon and cotton fibres".
The firm announced the development of the plant-free-viscose-rayon fibre at the end of last year.
Traditional viscose-rayon is predominantly derived from wood-pulp and used to make everything from home furnishings to clothing.
However, there are significant environmental concerns surrounding its production as a considerable number of trees are cut down, chipped and then treated with hazardous chemicals followed by an energy-intensive purification process to source the cellulose required to manufacture rayon.
Nanollose's alternative instead uses microbe-based fermentation to convert biomass waste products from the beer, wine and liquid food industries into microbial cellulose – a process that takes less than one month and requires very little land, water or energy.
Indeed, a production cycle is just 18 days, compared to the eight months seen in the cotton industry.
The company adds the fibres, fabrics and garments can be produced using "standard industrial equipment currently used by textile and clothing manufacturers." Its test garment, for example, was created using the latest 3D sweater-knit technology.
"This garment represents another world first achievement for the company and takes us a step closer to offering global clothing and textile manufactures with a sustainable fibre alternative," says Nanollose managing director Alfie Germano.
"The textile and fashion industry are very sensory and tactile – to them seeing and touching is believing – so having the ability to produce garments will assist in securing commercial and development agreements. We now plan on refining our fibre-to garment manufacturing process by implementing critical learnings uncovered during the process, with work already underway to create a showcase garment for clothing and textile groups."