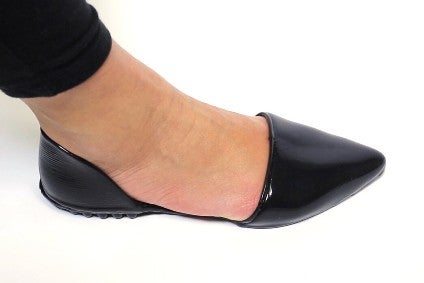 Canadian shoe company Native Shoes has partnered with the Massachusetts Institute of Technology (MIT) to 3D print two of its most popular footwear designs.
Working with MIT's Self-Assembly Lab, the Liquid Printed Natives are printed in liquid rubber using a patented 3D printing technique. The shoes are initially designed on a computer before being printed directly into a container of reusable, water-based gel formula.
The shoe materials, development with Emily Carr University of Art and Design, are partially made of recycled EVA, or ethylene vinyl acetate; a flexible, rubbery material also used in the production of the company's injection-moulded shoes.
Through the liquid printing process, the shoes can be made from 50% recycled EVA – a much higher percentage than the injection-moulding method allows, according to reports. The process is longer, but the company says "speed-to-market" is faster than for its injection-moulded shoes. The Liquid Printed Natives will be produced on-demand.
The shoes are understood to still be in the internal testing phase, so there is no release date yet.