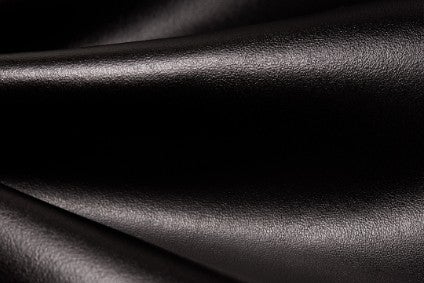 NFW says the industry leaders are part of its rapidly growing Footwear Collective to promote widespread adoption of low carbon, biobased materials that are safe to return to the earth at the end of a product's life.
Katy O'Brien, senior manager of innovation at New Balance, commented: "New Balance recognises that addressing our climate impact requires innovation, especially when it comes to materials. We have been working closely with NFW to develop plastic-free, low-impact materials that help accelerate us toward our corporate sustainability goals. Specifically, New Balance is developing pinnacle performance footwear in 2024 that leverages NFW's Clarus natural yarns. NFW materials consider every stage of the material lifecycle – from sourcing natural and recycled ingredients to manufacturing with renewable energy and green chemistry to enabling end-of-life composting or recycling. NFW's material breakthroughs are revolutionising the way the entire industry makes, uses, and 'disposes' of products."
NFW and Wolverine Worldwide previously collaborated on a version of their iconic Chaco shoe, replacing previously polyester components with Clarus to achieve synthetic-equivalent performance durability using only natural inputs.
Barry McGeough, global VP of innovation for Wolverine Worldwide explained: "Wolverine Worldwide is committed to sustainability. One of our goals is to reduce and responsibly manage our environmental impact, as we believe the steps we take today can reduce our footprint tomorrow. As we work toward this goal, we actively seek out sustainable materials and components for our products. While there are numerous leather alternatives vying for our industry's attention, NFW's material innovation stands alone in its ability to be a petroleum-free material durable enough for use in footwear, making it a desirable choice."
Through the Footwear Collective, NFW and its partners will reduce impact across the value chain. Partners include Allbirds, Wolverine Worldwide, Camper, Deckers, and Ralph Lauren. These brands, New Balance, and smaller partners are actively engaged with NFW on product launches and development with NFW's ecosystem of plastic-free, naturally circular materials.
Brooke Beshai, senior director of sustainability at Deckers Brands pointed out: "At Deckers, we strive to make products that are mindful of our environmental resources. We recognise that if we want to significantly reduce our environmental footprint, we must focus on prioritising preferred materials including recycled, renewable, regenerated, and natural. Our relationship with NFW is a natural evolution of this commitment. We're innovating to help combat the challenges of climate change by designing mindful products and collaborating across the industry to reduce our collective footprint."
Dr. Luke Haverhals, founder, and CEO of NFW added: "NFW's engineers have worked tirelessly to develop a natural solution for nearly every component of a shoe. We've been on this journey since 2015 with some of our earliest partners – like Allbirds, Camper, and Deckers – who have lent their invaluable insight. With their collaboration and deep alignment with our sustainability vision, we have kept iterating to deliver what the footwear industry needs and what consumers demand that simultaneously achieves our uncompromising sustainability standards: zero plastic, low carbon, renewable, nutrient-based, and naturally circular. We are proud to have multiple products in market around the world with more launches on the way with our new partners."
Ahead of NFW closing its new US$85m Series B funding in April to create new moulded composite materials and expand into the footwear sector, its founder Luke Haverhals told Just Style why scalability is key to achieving true circularity.