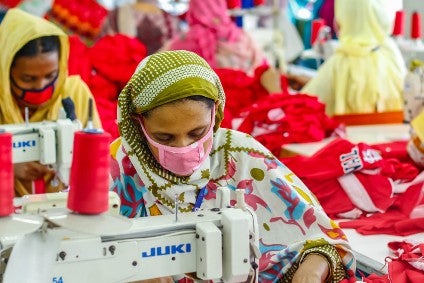 The Bangladesh Garment Manufacturers and Exporters Association (BGMEA) has entered into an agreement to produce a greater number of skilled workers for the country's ready-made garment sector.
A memorandum of understanding (MoU) was signed between the BGMEA and the Directorate of Technical Education, a government board responsible for regulating and developing technical and vocational secondary education, at the end of December.
According to the BGMEA, the collaboration will implement the Skill and Training Enhancement Project (STEP) to give young people training in garment sewing and knitting.
Bangladesh is the world's second-largest ready-made garment exporter, worth around US$28bn per year, thanks to its low labour costs, abundant labour, and duty-free access to western markets. It is second only to China. Apparel exports account for 80% of the country's exports and 12% of its gross domestic product.
The sector's reputation took a hit following the Rana Plaza factory building collapse in April 2013, but a major effort to inspect factories for structural, fire and electrical safety has been underway over the last five years through two buyer-backed remedial plans; the Bangladesh Accord on Fire and Building Safety and the Alliance for Bangladesh Worker Safety.
Both agreements have now come to an end, but a decision on the future of the Accord – and whether the running of it should now be handed over to a local Remediation Coordination Cell – was pushed back last month for the fourth time by the Supreme Court of Bangladesh.
So far the safety activities of 100 Accord-monitored ready-made garment (RMG) factories in Bangladesh have been handed over to the government's Department of Inspection for Factories and Establishments (DIFE).