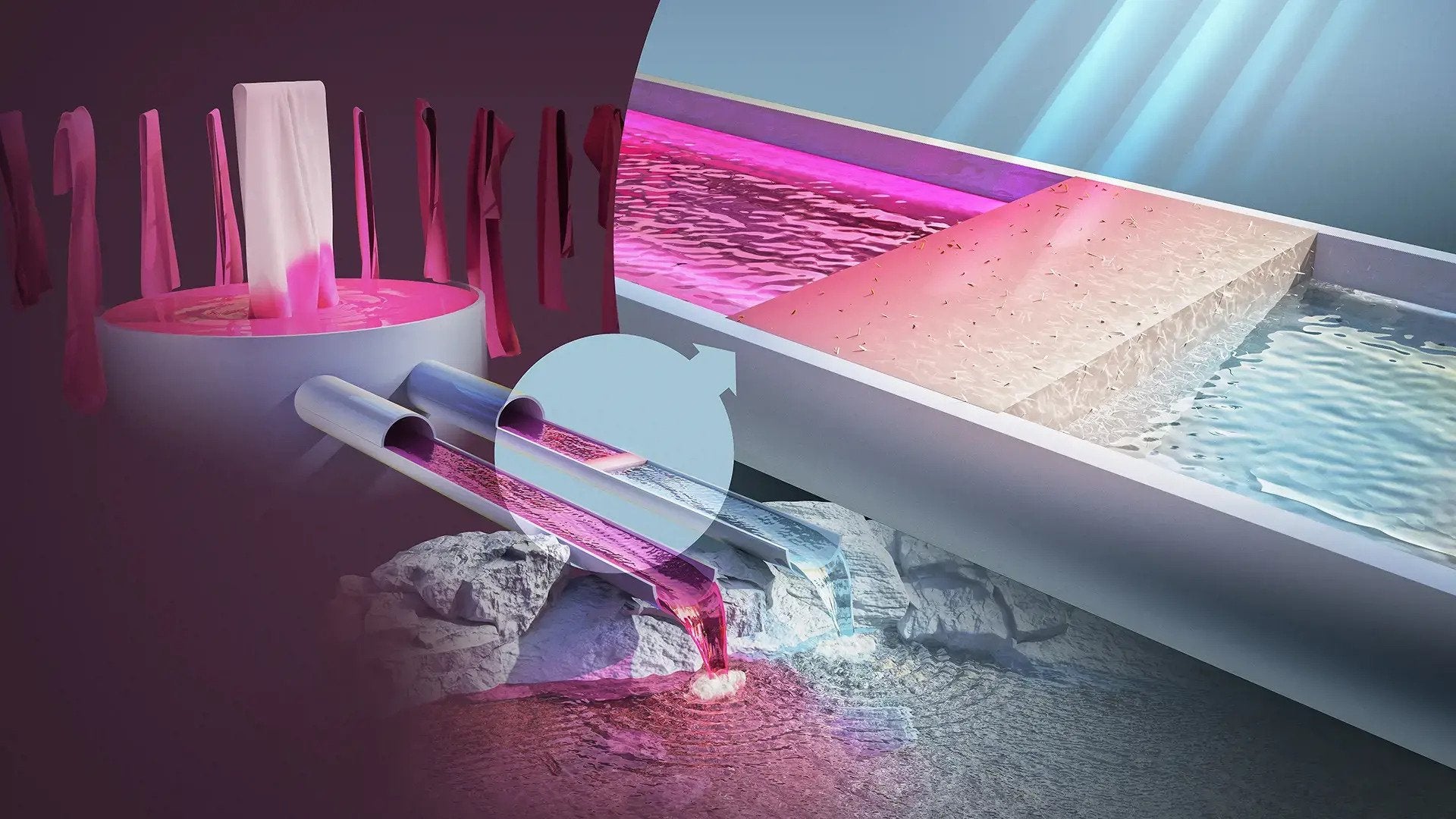 New research has demonstrated how toxic dye pollution can be filtered out of wastewater using cellulose and wood-based products.
The study by Chalmers University of Technology in Sweden and the Malaviya National Institute of Technology in India focuses on cellulose nanocrystals. From the particles, a bio-based material has been created with purification properties.
It states that the involvement of Malaviya National Institute of Technology in Jaipur is due to the region's widespread problem of dye pollutants in textile industry wastewater.
Laboratory tests in India with industrial water have shown that 80% of the dye pollutants can be removed using the bio-based materials.
The research explains that large amounts of dyes are released into the country's lakes, rivers and streams every year. Dye pollution can contain heavy metals, causing skin damage with direct contact and increasing the risk of cancer and organ damage when they enter the food chain. It can also impair photosynthesis and plant growth.
When polluted water passes through filters that contain the cellulose nanocrystals, the pollutants are absorbed and sunlight entering the treatment system causes them to break down efficiently.
Accelerating sustainable dye processes are a key mission for the textile industry. Earlier this month, French biotech start-up Pili raised funding to produce sustainable dyes.