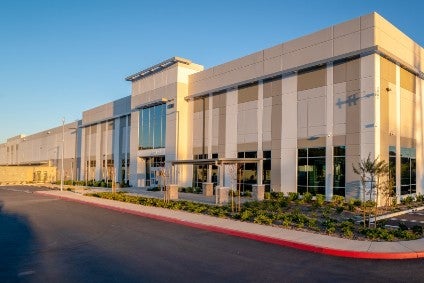 Walmart is to open a new high-tech consolidation centre this summer in a move aimed at making its supply chain more efficient – with automated technology enabling the business to handle three times more volume and help deliver the right product to the right store.
The newly built, 340,000 sq ft facility is due to open in Colton, California, in July, and will be the first in Walmart's supply chain to receive, sort and ship freight.
Initially due to operate with 150 full-time employees, the facility will grow to employ more than 600 associates by 2021 and is expected to be the most efficient consolidation centre in Walmart's supply chain.
Consolidation centres take multiple orders and consolidate them to make the process more efficient for distribution centres across the country. For example, they can receive less than a truckload (LTL) of general merchandise items from suppliers, consolidate quantities of this freight in a full truckload (TL) and ship it to Walmart's 42 regional distribution centres, which then distribute the products to stores.
While the retail giant already has consolidation centres today, the process is manual. Currently, merchandise suppliers create and ship separate orders through the same consolidation centre, which are then forwarded to each of the 42 regional distribution centres where they are officially received and counted. This makes reacting to order inaccuracies a challenge, because they may not be discovered until the orders are planned to be at the store.
The new system enables suppliers to fill one massive order instead of lots of smaller ones, Walmart explains. New software automatically scans and counts the product immediately when it arrives and documents the information in the company' systems, so Walmart will be able to react faster to order-filling issues.
Meanwhile, suppliers are currently responsible for sorting, separating, and keeping track of individual orders. Most of the time, Walmart says, they ship the orders as soon as they are ready, which can result in trucks that are not full delivering products. This additional work adds shipping cost to the products. It also means additional trucks on the road, resulting in more carbon emissions and traffic. The technology at Colton solves these problems and creates savings Walmart can pass on to the customer in the form of lower prices, the retailer says.
In addition, automating the receiving upstream in the consolidation centre allows supply chain teams to group products based on how they are stocked, making unloading simpler.
"We're going to make the regional distribution centres more efficient," says Geno Bell, senior director of the consolidation centre network.
The new centre also acts as a warehouse, so that when it comes to reacting to unexpected events such as sudden changes in weather, having products separated and stored further upstream allows Walmart's supply chain to react even faster to get the right products to the right places.
"With this new technology, we can be surgical and responsive in getting merchandise into stores," Bell adds.