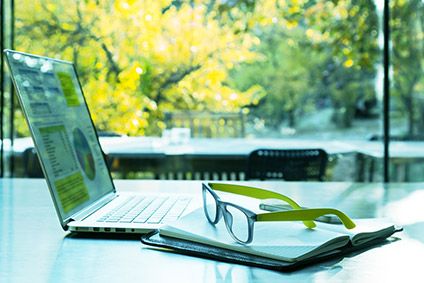 The British Retail Consortium (BRC) has issued new guidelines to help retailers and brands source vegan fashion products, setting out steps and questions to ask both internally and of suppliers when purchasing products that claim to be free from animal-derived materials.
Veganism is increasingly becoming a lifestyle choice for many people, with the number of vegans in Great Britain quadrupling between 2014 and 2019, according to The Vegan Society.
Yet alongside the growing popularity of vegan fashion – and the considerable opportunity it presents for manufacturers, suppliers, and retailers alike – there are a number of issues brands and retailers must consider before declaring products as "vegan."
Classing a product as vegan can be a complex process as it not only rules out using leather, wool and natural silk (which comes from the silkworm), but also many glues, dyes and chemicals derived from animals.
What's more, because there is currently no test to definitively confirm the presence of animal DNA in products that will also support supply chain transparency, retailers need to go back to their suppliers and ask the right questions about the raw material ingredients in order verify them individually.
The Guideline
To help address and tackle these challenges, the BRC has worked with its members to create a 'Voluntary Guideline on Veganism in Fashion.'
"Retailers want to provide their customers with the assurance that any vegan product can be purchased with confidence. As the guidelines explain, classing a product as vegan [requires] retailers to ask more questions than ever before," BRC says.
The guideline sets out a sequence of steps brands and retailers should take to verify their raw material ingredients. It also includes a flow chart to help manage decision-making depending on the product and supply chain, as well as questions to determine which materials will fall under the 'vegan' label and to help identify where the risks are. There is also a comprehensive list of all animal derived fibres and materials, and a vegan declaration for bill of materials.
Leah Riley Brown, sustainability policy advisor at the BRC, told just-style the guidelines sprung from discussions at a workshop the BRC held last year with fashion retailers, The Vegan Society, and other industry stakeholders to discuss animal welfare and the growing market of veganism, specifically for footwear and accessories.
Participants discussed the challenges in getting a pure vegan product to market and providing assurance to vegan consumers.
From the discussions, Brown says the BRC identified a need for retailers to obtain more guidance on addressing not only their buying and sourcing teams but also their suppliers, to ensure products are 100% pure vegan and free from animal-derived materials.
"I think why they wanted BRC to do it was really to make sure that the whole of the industry – because we represent quite a wide range of different types of retailers, both online and bricks and mortar – is progressing and moving toward the same goal and ambition, which is to have vegan products on the market that meet the assurances and confidences of the consumers who are looking for them."
"It's a very very complex supply chain so they need to be able to ask very specific questions to get the answers that they need."
She adds that all the fashion companies who provided an input are integrating the guidelines into their own internal policies and working with their suppliers. "For us, that's first and foremost. What we want to do is ensure that our members have the solutions that they need to give their customers confidence."
Vegan fashion
The BRC notes it should be "stated emphatically" that retailers should not claim a product is sustainable simply because it is 'vegan.'
"Vegan relates to the absence of animal-derived materials whereas 'sustainable' will mean different things depending on the issue analysed, including embedded water, carbon footprint, and more."
In addition, it says: "Vegan products should offer consumers an alternative to products that are traditionally made using animal-derived materials or ingredients, where the animal-derived component (such as leather) has been replaced with a non-animal derived alternative.
"Any product that is not traditionally made with animal-derived materials is not in scope. This means a cotton T-shirt should not be labelled as 'vegan' as it is traditionally made from cotton."
The guideline chimes with advice to fashion firms last year on the difficulties in entering this complex market.
Retailers including Topshop, ASOS, and New Look have all launched 'vegan' clothing and footwear lines.