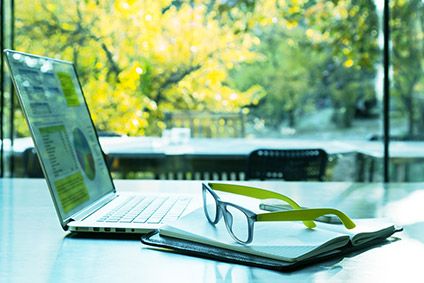 The Sustainable Apparel Coalition (SAC) and Higg Co have launched the first edition of a new tool called the Higg Product Module (Higg PM) that measures and assesses the environmental impacts of finished products with credible, science-based data.
With methodology developed by the SAC and technology provided by Higg Co, the Higg PM reflects the work and expertise of more than 70 SAC member companies over nearly four years.
Rounding out the core suite of tools on the Higg Index platform, Higg.org is a life cycle assessment tool that guides brands, retailers, and manufacturers to calculate product and supply chain performance in five environmental impact categories: global warming potential, water scarcity, eutrophication, fossil fuel resource depletion, and chemistry.
The SAC and Higg Co are releasing the Higg PM as two editions. The first edition offers product assessment from 'cradle to factory gate', including materials production. It measures impacts from the point of resource extraction to finished product assembly. The second edition, currently in development and expected to launch in early 2021, will further expand assessments to include retail and packaging, distribution, product care, duration of service, and end of use.
SAC executive director Amina Razvi says the tool offers the apparel, footwear, and textile industry "the most robust and relevant data available to assess the environmental performance of products."
She adds: "The Higg Product Module will open new opportunities for the industry to increase product transparency and sustainability performance on a global scale."
The core Higg Index suite features five tools that measure social and environmental sustainability management across the value chain. The tools take a holistic approach to measuring and tracking sustainability performance rather than looking at siloed metrics. Use of Higg Index tools helps companies understand and benchmark their impacts so they can improve sustainability management and performance practices year on year.
In this first phase, companies can use the Higg PM to communicate materials data information with value chain partners. With the new tool, Tier 2 manufacturers share materials and data with Tier 1 manufacturers and brands that use the Higg MSI, improving transparency and communication and strengthening relationships between value chain partners. The Higg PM uses Higg MSI data to calculate the environmental impacts of the materials in the products companies design and manufacture.
The first edition of the Higg PM tool also allows companies to calculate Scope 3 greenhouse gas emissions from purchased goods and services, aligning with Category 1 of the greenhouse gas protocol.This measurement is instrumental in supporting companies as they track progress towards their science-based targets and other environmental goals, SAC says.
Like all Higg Index tools, the Higg PM will continue to expand over time as more robust data emerges.
The second edition of the Higg PM will enable assessment of a product's impacts through its end of use and offer companies insight into circularity opportunities within their sustainability programmes. It will also address Scope 3 Category emissions in alignment with categories 11 and 12 in the GHG protocol – capturing emissions from use of sold products and the end of life of products.
The Sustainable Apparel Coalition (SAC) spun-off of Higg Co in May last year as a new for-profit unit with a focus on developing Higg Index technology and making it available for all Higg Index customers to use at a global scale.
The release of the Higg PM follows last month's release of the updated Higg MSI and the Higg Brand & Retail Module (Higg BRM) in April.