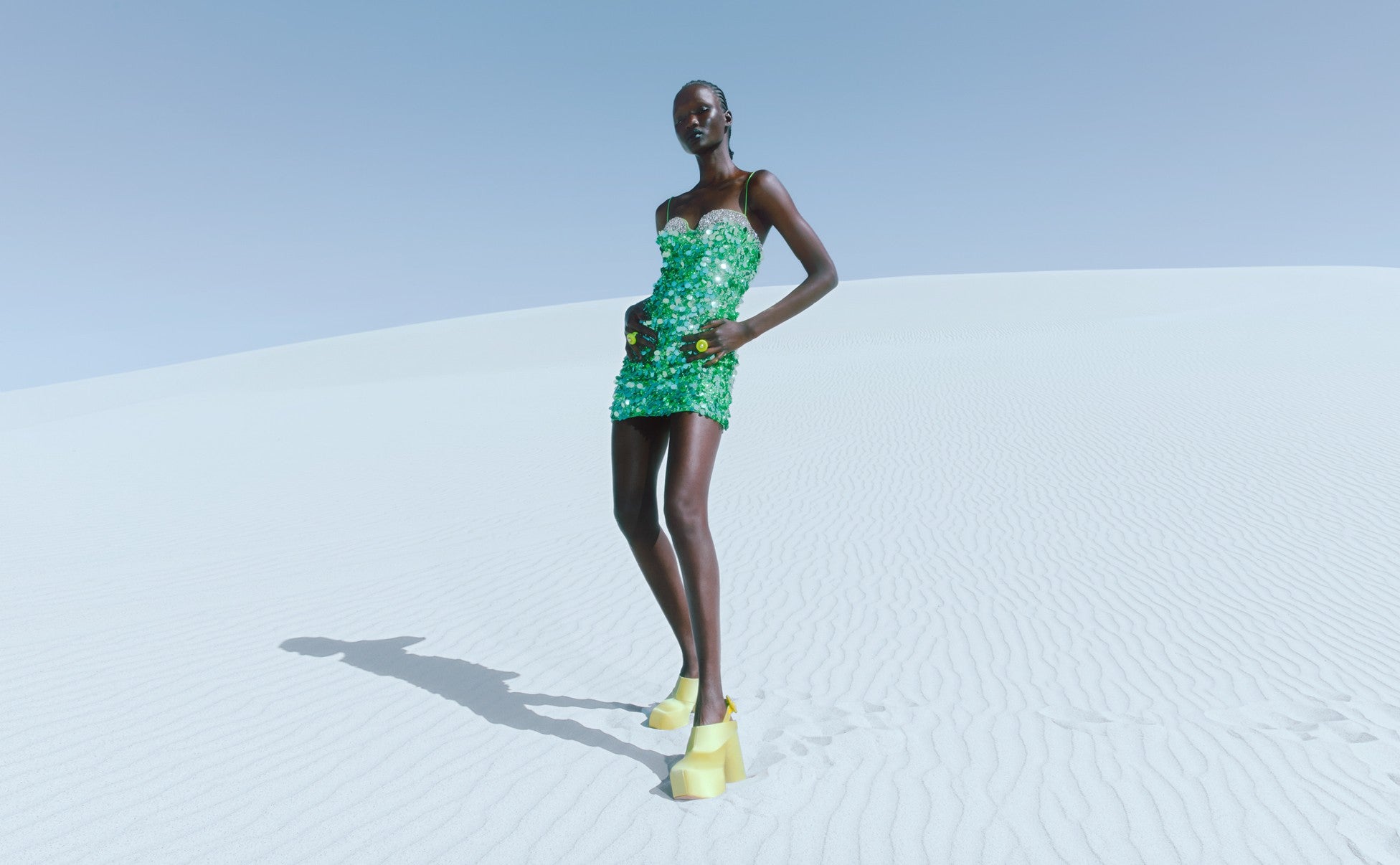 Fashion retailer H&M has released its latest collection that features 100% sustainable embellishments, including sequins, rhinestones and beads.
A series of mini dresses are rendered in recycled polyester and sequins made from recycled PET plastic bottles. The rhinestones and beads are made from recycled plastic display shelves and boxes.
Other garments are composed of a linen-viscose blend, in which the viscose is sourced from certified sustainable forests. Some denim pieces are comprised of organic and recycled cotton, while the collection's footwear uses viscose derived from renewable wood resources.
Ann-Sofie Johansson, creative advisor at H&M, says of the collection: "We wanted to focus on the progress H&M has made with recycled-content embellishments. It's always important to take a long-term perspective when it comes to sustainability, while at the same time agitating for change."
"Increasing the recycled content of the sequins, beads, and rhinestones to 100% in this collection represents years of hard work and collaboration between multiple teams at H&M. We know it will have a big impact on future collections."
H&M Innovation Stories launched in 2021 and comprises a series of collections themed around sustainability. Previous themes have showcased alternatives to animal-derived materials, circular design strategies, fabrics that reclaim waste, and more sustainable methods of working with colour.
H&M recently announced a multi-year power contract for new solar projects to achieve the company's ambition of sourcing only renewable electricity by 2030.