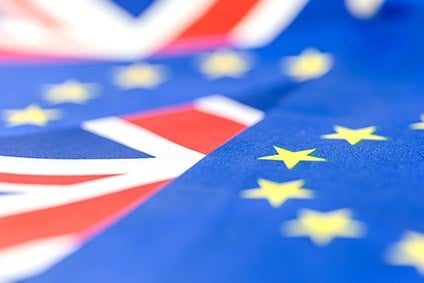 The UK Home Office has launched a new points-based immigration system aimed at ending the reliance on cheap, low-skilled labour coming into the country – a move that could limit the growth of the fashion sector, an industry trade body has warned.
Home Secretary Priti Patel announced the new points-based immigration system, effective 1 January 2021, which she says will attract the "brightest and the best" from around the world.
The new scheme will assign points for specific skills, qualifications, salaries or professions and visas will only be awarded to those who gain enough points. It gives priority to those with the highest skills and the greatest talents, including scientists, engineers and academics.
Skilled workers will need to meet a number of relevant criteria, including specific skills and the ability to speak English, to be able to work in the UK.
All applicants will be required to have a job offer and, in line with the Migration Advisory Committee's (MAC) recommendations, the minimum salary threshold will be set at GBP25,600 (US$32,940), down from an expected GBP30,000.
Applicants will also need to be qualified up to A-level or equivalent. The Home Office said this will ensure UK business has access to a wide pool of skilled workers.
Commenting on the announcement, Adam Mansell, CEO of the UK Fashion and Textile Association (UKFT), says the new points-based system "is a concern".
"There is currently a significant shortage of skilled machinists in the fashion manufacturing sector. Our manufacturers rely on highly skilled workers, particularly from eastern Europe and while these workers are highly skilled, they may not have any formal qualifications.
"There is a growing interest in UK manufacturing capability and any restrictions to recruiting new talent poses a barrier to meeting that new demand. UKFT has been instrumental in ensuring that new apprenticeships are available to train the next generation of skilled workers but it takes time to recruit and train staff and the timescales of the new system mean that the shortfall in skilled staff will continue to limit the growth of the sector for some time to come."