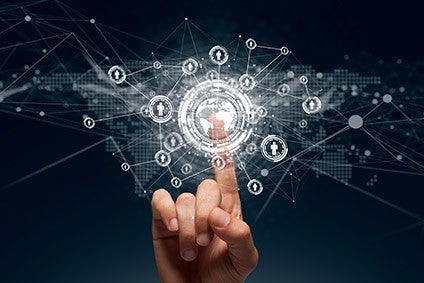 Traditional sourcing, trade and commerce networks that have been relatively stable for years are now in a state of flux – and companies need to re-engineer their processes and supporting systems if they are to achieve the new levels of agility required to respond to these new market forces.
A new Trade Trends Report from Amber Road points out that this year has been one of great disruption for global trade, with agreements cancelled or renegotiated, Brexit remaining uncertain, and political instability a growing concern. Weather-related events have also disrupted supply chains.
The 2017 survey on Sourcing, Trade and e-Commerce, released in partnership with the American Association of Exporters and Importers, emphasises the importance of businesses identifying the primary challenges and proactively preparing for them.
Sourcing challenges
The top business challenge for sourcing executives this year shifted from market competition due to e-commerce/brick-and-mortar stores to the protectionist trade policy agenda in the US. E-commerce was the second-highest concern.
"These concerns over protectionist policies, which include not just scrapping existing free trade agreements (FTAs) but also punitive tariffs against major trading partners like China, complicate sourcing decisions immensely," the report noted. "However, consumers will continue to shop and global commerce will continue to operate, so supply chain professionals must utilise technology to gather and analyse all available data, and use that to make the best choice possible."
The biggest concern amongst sourcing executives, meanwhile, is product quality, with transportation costs ranked second, and labour costs third.
The e-commerce shift
E-commerce is certainly shaping today's retail landscape, contributing to the tidal wave of store closings over the last year or so. As of the end of August 2017, year-to-date store closure announcements increased 182% year-over-year, with a total of 6,098 announced store closures in the US, according to the report.
"While part of this was attributable to the global economic climate, a large portion of the impact came from e-commerce replacing traditional sales channels. Yet the wave of store closures that began in 2016 hasn't crested just yet," the report states.
On the flip side, the closures come alongside an increase in consumer spending. With traditional retail going down, that can only mean online shopping is going up. In response, companies are shifting their sights to e-commerce sales and fulfilment channels.
As 2017 closes out and companies look towards 2018, capturing a larger share of the online global marketplace must be more than just a footnote for those looking to remain competitive, report authors say.
"Extensive planning is needed to address the risks identified with expanding online sales, including cross-border e-commerce and identifying the right sourcing opportunities. Mitigating those risks requires finding the right technology and logistics partner to help meet and exceed consumer expectations."
Utilising free trade agreements
The 2017 landscape of global trade shifted significantly from expectations in 2016. The Trans-Pacific Partnership (TPP) agreement, which would have covered 40% of global commerce involving 12 Pacific rim nations, is essentially defunct following the US exit.
Indeed, a heightened need for greater speed to market means the sourcing map seems to shifting.
This year, Canada was the top import and export destination for US shippers of all products, followed closely Europe, China, and Mexico. Two of these top locations are in the Western Hemisphere, underscoring the importance of location for the supply chain.
The most used free trade agreement among those surveyed was NAFTA, though the future of that trade deal still remains unclear as renegotiations are still ongoing.
"Any company that uses NAFTA for duty-free trade should be watching the proceedings with caution, and making contingency plans should the negotiations go poorly," the report advises. "One place to look would be other existing FTAs, which have very low utilisation rates across many industries.
"While some companies cite onerous rules of origin or qualification paperwork as barriers to utilising existing FTAs, a Global Trade Management (GTM) system that contains the most up-to-date FTA information can help simplify and speed the process to help companies qualify for duty-free benefits."