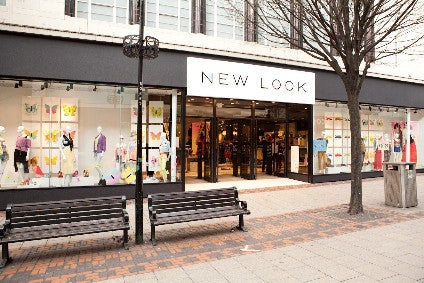 UK fashion retailer New Look has hailed a "significant milestone" in its turnaround process, having reduced its debt burden by about GBP1bn (US$1.31bn).
The struggling retailer, which in November said it would close 85 retail stores, first announced plans to cut its debt from GBP1.35bn to GBP350m in January. It said the move would provide the group with sufficient resources to continue investing in the business to drive growth and profitability.
Now New Look says the transaction has delivered GBP150m of new long-term capital in the form of new senior secured notes, which have been used to repay its GBP80m bridge facility, settle transaction costs and provide the company with additional liquidity to support the future development of the business.
Executive chairman Alistair McGeorge said the completion represents a "significant milestone" in the retailer's turnaround process and a major endorsement from its stakeholders in the strength of its brand and in management's ability to deliver enhanced profitability through the wider strategy already being implemented.
"With a materially deleveraged balance sheet and a more flexible capital structure, we now have a stable operating platform, which positions us well to respond to challenges and grasp new market opportunities," he added.
"We have already implemented significant improvements across our business, returning to a proven broad appeal product to rebuild our position in the UK womenswear market, enhancing our multichannel offering and bringing significant operational expertise to our business with the recent appointment of Nigel Oddy as chief operating officer.
"With a highly experienced management team and a stable operating platform in place, we are now positioned to deliver on our wider plans and attack our future."
Last month, New Look confirmed it is to stop selling menswear in its stores in the UK and Ireland but will continue to make the range available online and on third-party online platforms such as Asos and Zalando.