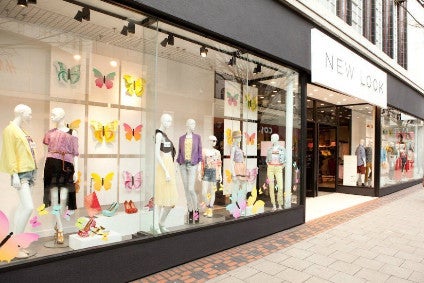 Before joining New Look in 2020 as CCO, Connolly was formerly CEO for four years at Bonmarché. Prior to this, she served as a director of buying, womenswear and lingerie, for George at Asda and head of buying at Dorothy Perkins.
During her time as CCO, Helen has focused particularly on New Look's buying and merchandising capabilities, improving both product and efficiencies across the business, as well as creating and driving partnership and concessions opportunities.
"Helen's appointment comes at a pivotal time for New Look, as having navigated the pandemic successfully the business now has a strong platform for future growth," says Mike Coupe, New Look chairman. "Over the last two years, Helen has been critical in shaping and improving the business and has transformed the New Look product offer. Along with her knowledge of the business, she brings with her a wealth of sector experience, and I look forward to working with her and the team as we continue to deliver long-term, sustainable growth for New Look."
Connolly adds: "It's a privilege to be taking on the role of CEO at this iconic British brand. New Look is a leading womenswear fashion retailer, and for good reason. People shop with us because we make them look good and feel great and I am excited about the many opportunities we have ahead of us."
New Look announced earlier this month that Oddy had make the decision to step down as CEO and leave the business.
Oddy joined New Look in 2019 and during his tenure he led New Look's financial restructuring, steered the business through the pandemic, and oversaw the company's subsequent return to profitability.
In a statement at time he said: "With the business having successfully come through Covid and with a solid platform now in place for future growth, this is the right moment for me to step down as chief executive. I am hugely proud of how this business and its people have pulled together over the past three years, and I have no doubt that all our New Look colleagues will achieve great success in the years ahead."