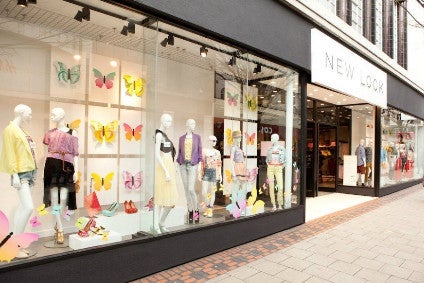 UK fast fashion retailer New Look has upped the number of retail stores set to close to 85 from 60 previously announced.
The decision to close a further 15 stores was confirmed in a statement to just-style.
Reports had claimed 100 stores were set to close, but a spokesperson for the company said this was "misleading" as it had previously provided guidance in CVA announcements that 60 stores were earmarked for closure.
New Look does, however, remain in negotiations over a further 13 stores as to whether they will remain operational or close. 26 stores are trading rent-free where New Look and the landlord have the right to terminate leases.
The group's Company Voluntary Arrangement (CVA) was approved by creditors in March in a bid to improve its operational performance. It will result in 980 redundancies.
Regarding the closures, the spokesperson said exact numbers on jobs at risk could not be disclosed as "the process is still fluid."
"On background, the number of jobs is expected to be lower than the 980 maximum previously provided as guidance because the redeployment rate is higher than expected," she added.
The embattled retailer has put in place a number of measures recently to return it to growth including exiting its retail business in China.
Yesterday, the group announced a return to profit in the first half with operating profit of GBP22.2m (US$29.2m) compared with a loss of GBP10.4m a year earlier. Sales, however, slipped 4.2% to GBP656.9m.