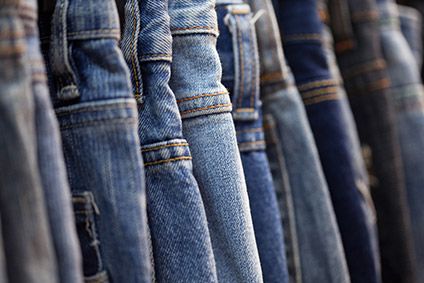 Invista is launching its Lycra Freefit Technology at this week's Kingpins NYC show to demonstrate to apparel makers how to integrate stretch into their denim and woven fabrics.
Freefit technology was created following research that showed consumers wanted jeans that were easy to move in and held their shape, and claims to provide soft, easy stretch and excellent recovery.
"It's a bit like trying to fool the laws of nature," explains Jean Hegedus, Invista's global director for denim and wovens. "Typically, when you have a soft, easy stretch, fabric recovery is compromised. What makes this technology so unique is that it combines two opposing concepts – soft stretch and excellent shape retention."
Freefit fabrics are made using Invista patented and patent-pending technologies covering yarn, textile processing, and fabric structure. The fabrics use Lycra dualFX yarns, which are specially treated and then woven in specific constructions to provide the soft stretch.
"In addition to easy stretch, these fabrics also provide a wider fit window because they are less compressive than typical stretch fabrics," the company adds.
Visitors to Kingpins today and tomorrow (28-29 November) will also get a preview of Invista's new Coolmax Natural Touch Technology for "cool comfort with a soft, natural hand and authentic aesthetic."
At the ASBCI's autumn conference earlier this month on 'Athleisure – the new smart casual?', speakers, including Lycra's marketing manager Claire O'Neill, agreed comfort is a key driver in apparel purchasing. Stretch, they added, is an important part of achieving that comfort.