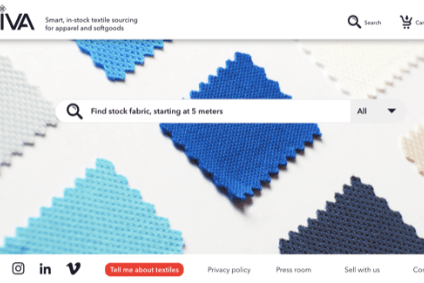 Textile buyers will soon have access to a new platform allowing them to source smaller quantities of material – while at the same time providing fabric manufacturers with an alternative to burning excess stock or sending it to landfill.
The Tengiva online platform connects buyers and manufacturers, giving buyers direct access to acquire left-over, in-stock textiles worldwide, as well as helping manufacturers to distribute fabrics more efficiently.
"It's textile industry matchmaking and circular economics for better resource distribution and use," the company explains. "Additionally, we educate buyers on textile types, advantages, features, limitations and much more."
The Canadian-based platform launches in November for manufacturers and for textile buyers in December. Initially, it will be available in Australia, Canada, China, Colombia, France, Germany, Italy, Mexico, Spain, Switzerland, Taiwan, the UK and the US.
Participating textile manufacturers will feature their inventory on a page designed to showcase their stock. They define available quantities, then supply direct contact information for future production orders, that they can process directly. Buyers can browse by textile type, and also consult educational content that will further their knowledge of the available products.
"Through my personal consulting work in the sourcing industry, I recognised a need for deeper understanding of the products, plus the complications many buyers had with high minimum order amounts that didn't correspond to their needs," says Annie Cyr, founder and CEO of Tengiva.
"You see, manufacturers need certain amounts to make production economically viable, and current processes don't allow for small quantity runs that would produce consistent quality. In reality, they don't specifically tend to target this market need for several reasons, [meaning] manufacturers end up with inventory that could be relevant to buyers, in smaller quantities. Left-over inventory can stem from second quality productions, the testing required to make new products, clients with insolvency issues, colours that didn't turn out exactly as planned, and other factors. Because this stock doesn't fuel their core business, it ends up shelved and becomes difficult to redistribute.
"Through a professional, strategic web presence, we offer manufacturers a simple tool that increases visibility with relevant buyers, plus valuable logistics and marketing support. This allows them to distribute inventory while sustaining the exploratory and creative component of the design process."