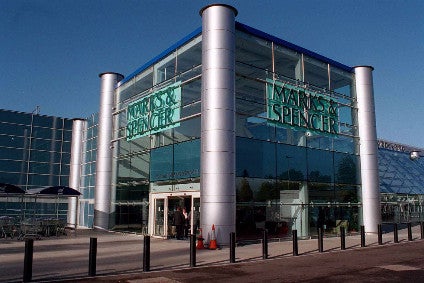 Marks & Spencer (M&S) has developed a new digital tool to assist with bra fittings, in a move that grants it access to customer data and will help to better track lingerie shopping trends and buying habits in the long term.
Designed by its in-house digital team, the new bra-fit booking tool aims to improve the shopping experience for customers. It will give the M&S team access to better data to be able to suggest personalised products to customers, and long-term it will help improve availability of bras as M&S will have a better understanding of best-selling sizes and styles, as well as being able to better track lingerie shopping trends and buying habits.
In addition, the new tool also means M&S can more accurately record how many bra fits are happening to ensure every store has the right amount of bra fitters.
Amanda Glover, digital change manager at M&S, joined the team two years ago to help the company create more digitally-connected stores and says tech is creating "so many opportunities for all areas of retail."
"For M&S it is helping us develop solutions for our customers that make shopping with us easier and more convenient. We know that nearly 90% of customers buy a bra after a bra fit, but sometimes they don't want to do it there and then so this is an ideal solution," she says.
In terms of customer benefits, the tool allows a more personalised and easier experience – from appointment reminders to follow-up emails with recommendations for new products in preferred styles. The post-appointment customer emails, in particular, are designed to help women make repeat purchases with the tool retaining all of a customer's favourites and preferences.
The retailer hopes to drive one-third of its clothing and lingerie sales online.
Earlier this month, M&S said it would close two of its clothing and homewares distribution centres, putting some 662 jobs at risk, as it moves to a nationally connected distribution network.
The UK clothing, food and home retailer has also been bolstering its in-house team, most recently hiring former Miss Selfridge buyer Alex Dimitriu as head of purchasing for menswear.