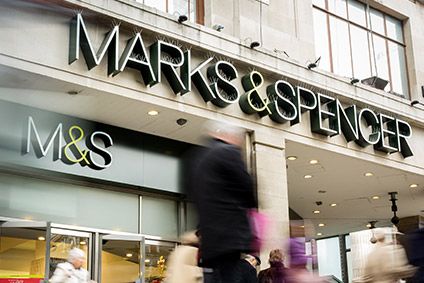 Marks & Spencer's new head of clothing and home is due to start his role three months earlier, meaning plans for a transformation of the division could be fast-forwarded.
In an announcement today (14 May), the clothing, food and homeware retailer said Richard Price will start his role as managing director of clothing and home on 6 July – around one calendar quarter ahead of prior guidance.
CEO of Tesco's F&F Clothing at the time of his appointment last November, Price previously worked at M&S from 2005-2012, starting as head of merchandise before being promoted to menswear trading director in 2008.
Price will replace former incumbent Jill McDonald, who was ousted in July 2019 after less than two years in the role, and will take over from M&S CEO Steve Rowe who has had direct oversight of the unit since McDonald's departure.
"Richard joins us at a crucial time," says Rowe. "I am confident that his leadership of a much-strengthened team and track record of delivering growth through great value, stylish product will accelerate the transformation of our clothing and home business and build on the improvements in product, value and availability over the past year."
Shore Capital analysts welcomed the move. "We see him as an executive who understands both mass-market clothing in the UK, and further afield, and the cultural virtues and vices of M&S, a culture that chairman Archie Norman and Mr Rowe are seeking to evolve on the virtuous side."
M&S is in the midst of a transformation programme, which management in its April 2020 liquidity update stated would be executed with "greater pace and intent".
"As such, Mr Price's earlier than anticipated appointment is coming through at a good time, building upon what Mr Rowe stated was; 'improvements in product, value and availability over the last year', and noting the special challenges that all British clothing retailers currently face with the near full lockdown," the analysts noted.