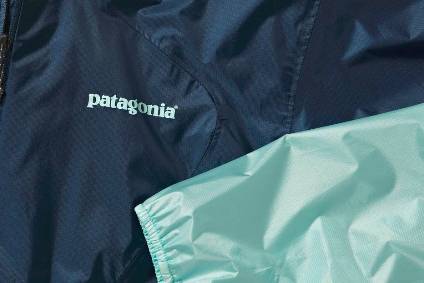 A new organic certification programme has launched, spearheaded by US outdoor clothing giant Patagonia, aimed at improving fairness for farmers and workers, as well as addressing animal welfare and ecological land management.
Launched at last week's Natural Products Expo West show in California by the Regenerative Organic Alliance, the Regenerative Organic Certified (ROC) is a holistic agriculture certification encompassing "robust, high-bar standards".
The US department of agriculture (USDA) organic standard is the bedrock of the new certification: Only products certified under the USDA programme are eligible to meet the Regenerative Organic Certified criteria. With the requirement that farms achieve organic certification as a baseline, the ROC standard addresses next-level soil health and also adds in requirements for animal welfare and farm labour.
With ROC, the aim is that consumers will know they are buying a product that addresses the environmental impacts of agriculture, animal treatment and fair and safe working conditions for farmers and farm workers. Also, since regenerative farming practices will enhance carbon sequestration, they will also be supporting the fight to mitigate climate change.
"At Patagonia, we are no strangers to leading big shifts and marketing them to customers," says Rose Marcario, Patagonia CEO. "We know what it takes to shift supply chains and launch new certifications. Today, we are determined to help lead another big shift with regenerative organic agriculture because the future of the planet is at stake. The new certification for regenerative organic agriculture will set a high bar for brands, provide guidance to consumers and take this urgently needed movement to the next level."
The certification was created with the intent for the standard to become adopted by companies and producers on a broad scale. The Alliance says there is enthusiastic interest from other brands in the food, fibre, and natural products industry to join the effort.
It is open to anyone in any industry to adopt including brands, farmers, ranchers and certain manufacturing facilities. Pilot audits are expected to launch in the coming months with a small group of certifiers and producers to understand how the ROC standards can be implemented at the farm and ranch level, with the goal of having Regenerative Organic Certified products appearing on shelves within the next two years.
The Regenerative Organic Alliance is led by RODALE INSTITUTE, and spearheaded by Dr. Bronner's and Patagonia. Other founding members of the certification include: Compassion in World Farming, Demeter, Fair World Project, Grain Place Foods, Maple Hill Creamery, and White Oak Pastures.
The non-profit has been established to continuously review and update the certification guidelines. The Regenerative Organic Alliance is made up of experts in farming, ranching, soil health, animal welfare, and farmer and worker fairness, and will regularly re-evaluate certification guidelines and update the certification, as necessary.