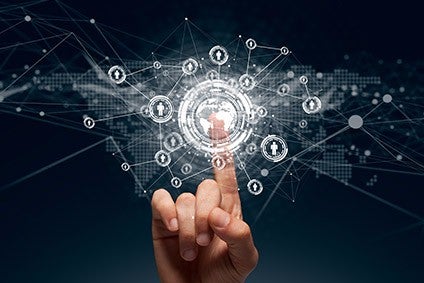 Certification body Control Union Certification has announced its supply chain traceability platform – Connected – has successfully been able to map supply chains up to the origins of raw materials, with several fibre suppliers, including Lenzing Group, Aditya Birla and ENKA International GmbH & Co KG having joined the platform.
The open platform allows companies to trace a product's journey back from finished garment to the source of the raw materials. It also allows users to acquire a range of important data, from flows of materials to compliance information.
Every producer in the platform is linked to its suppliers or to its clients, and can receive and submit orders and shipments via Connected. In addition, every user of the platform has access to local support centres managed by Control Union in all producing regions.
"We all know how complex textile supply chains are and how difficult it is to have their full and continuous visibility," says Franco Costantini, senior manager, supply chain services at Control Union. "This is a great achievement, particularly considering that the platform was only launched in September 2017. It is a clear sign of commitment, by the industry at large, to transparency and responsible sourcing."
The platform aims to help brands reach their goals of traceability and sustainability, while producers of raw materials can use it to drive and monitor the uptake of their sustainable products.
"Partnering for systemic change is a key focus area of Lenzing's sustainability strategy," adds Robert van de Kerkhof, CCO of Lenzing Group. "Lenzing believes that collaboration and transparency are a prerequisite for improving the sustainability of the textile industry. Therefore Lenzing contributes to the Connected platform to ensure transparency of its fibres and their raw materials' sustainable origins."
Meanwhile, Manohar Samuel, president, marketing at Birla Cellulose says Connected has addressed an important need of traceability across the value chain by introducing a system bridge from fibre to retail, adding this is expected to provide visibility to sustainable innovations in fibres and also facilitate integrated solutions to the consumer.
Control Union expects its Connected platform to "expand significantly" during the next few months with the registration of new supply chains and expansion to new materials.