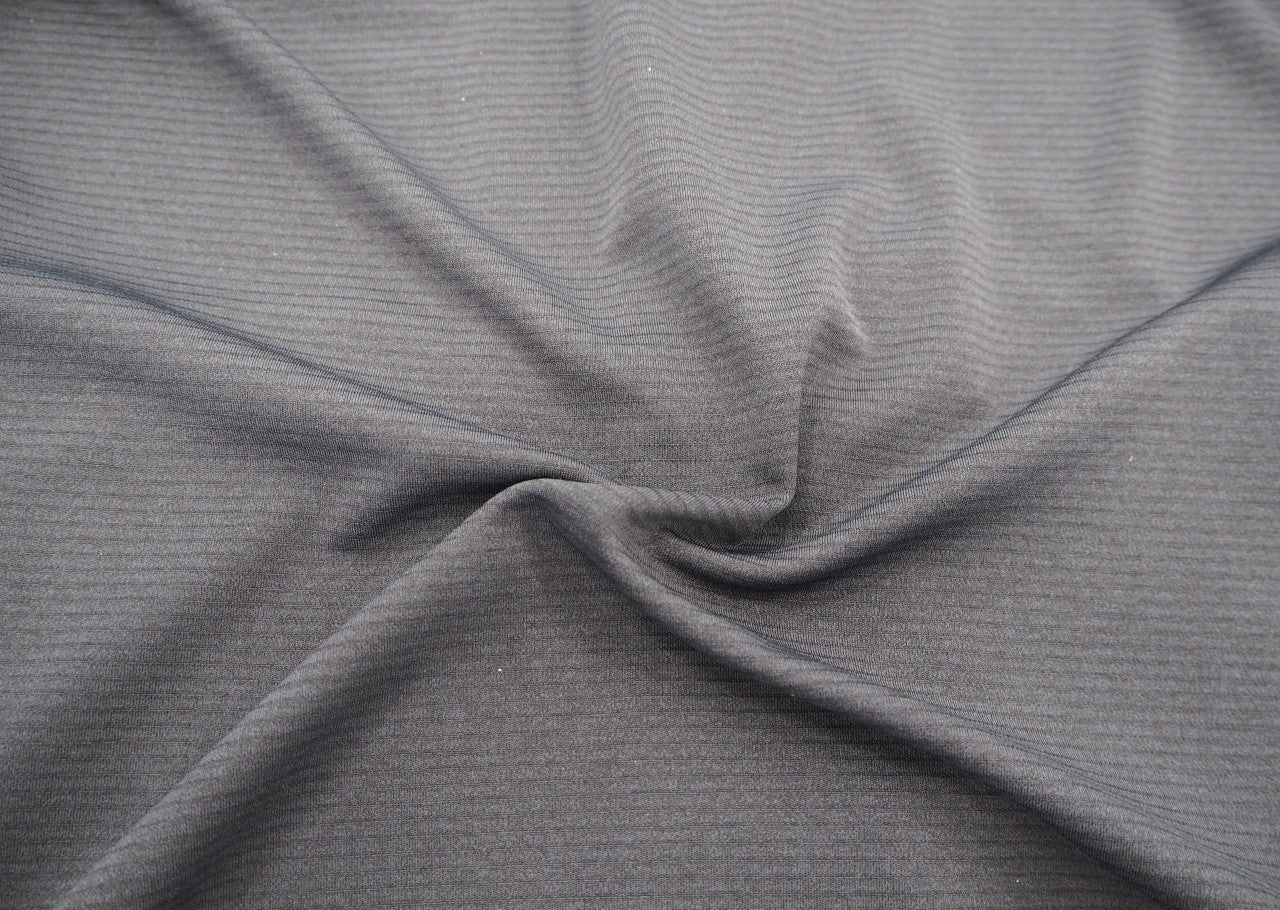 Teijin Frontier says it will market the new self-adjusting fabric as a core product for year-round sports and outdoor use beginning in fiscal 2023.
Wide-ranging applications will include casual and functional apparel and uniforms. The company expects to target sales of 250,000 metres in fiscal 2024.
The new self-adjusting fabric has a solid knitted fabric structure that changes shape in three directions in response to perspiration thanks to its specially textured, side-by-side composite yarn made from two types of polymers, each with different hygroscopicity. The yarn's structure also includes a coiled crimp.
In 2009, Teijin Frontier began offering a side-by-side composite yarn made with polymers of varying hygroscopicity and fabric in which the stitches open and close in response to perspiration.
However, since the fabric's stitches open wide in the presence of perspiration, causing clothing sizes to change significantly, it was necessary to limit stitch opening to a practical level for commercial applications, the company explains.
Its latest offering is said to provide excellent wind protection due to its high-density knitted design (ventilation volume: 50cc/cm2/sec or less).
Teijin Frontier recently announced its Thai subsidiary is to launch a new facility to convert used domestically-produced plastic bottles into recycled polyester chips for the production of high-quality polyester filament.
Teijin Polyester (Thailand) Limited (TPL), plans to start operations at the new site in January 2022. It expects the facility to produce 7,000 tonnes of recycled polyester chips annually by fiscal 2025.