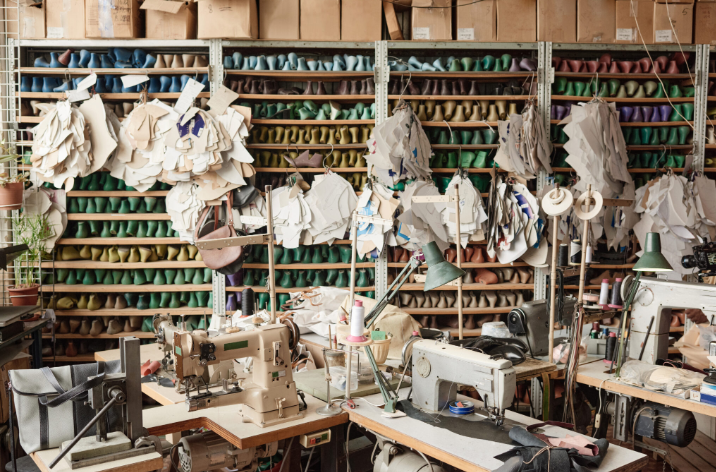 The transparency programme will kick off by researching worker preferences and experiences across the cotton and leather industries in Peru, India, and Rwanda. This research is set to provide insight into closing the gap in supply chain engagement by making transparency towards climate goals accessible and affordable for small and medium-sized fashion brands as well as garment workers.
The partnership hopes to help smaller fashion brands establish more transparent and equitable engagement with their suppliers.
The programme's first fellows, GCNYC students Andrae Lopez De Romana Bouroncle and Vishakha Hedau, are leading research work across cotton supply chains in Peru and India with three additional fellows set to join the programme in March 2023.
The project hopes to set benchmarks and provide progress metrics that will allow the fashion industry to remain accountable to the local perspectives of workers across the supply chain.
"Transparency in the fashion industry is expensive, difficult to create and inequitable," said Michelle Gabriel, director of career services and strategic partnerships and adjunct professor of sustainable fashion strategy at GCNYC. "Because of these factors, the partnership with Able Ecosystems is vital to ensuring the fashion industry is doing its part to achieve climate justice."
Founder and GCNYC alumni Shanley Knox Harruthoonyan added: "While it's easy to critique brands for not being more transparent or equitable, transparency is expensive, and, for smaller brands, it's difficult to find leverage points to create it or ways to create shared goals with their suppliers."
Harruthoonyan is the college's first social entrepreneur in residence (SIR) and will be partnering with graduate students and Gabriel to lead the research processes.
Harruthoonyan noted that traditionally, the voice of local workers and small and medium brands were not given a seat at the table in the fashion industry's global conversation around climate goals, or their methodologies in getting there. However, they are two of the stakeholder groups with the most motivation and leverage to create real change.