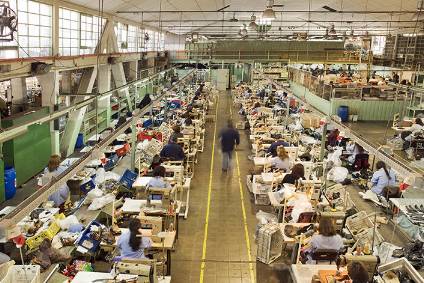 Increased tariffs on US imports have impacted America's manufacturing employment, led to higher prices for consumers, and failed to increase the sector's output, a new report suggests.
Despite President Donald Trump's aim to boost US manufacturing by protecting it against the "unfair trading practices" of countries such as China, any gains have been undercut by retaliatory tariffs, higher prices, lower consumption, and reduced business investment according to a new Federal Reserve Board study.
The report 'Disentangling the Effects of the 2018-2019 Tariffs on a Globally Connected US Manufacturing Sector,' notes: "We find that US manufacturing industries more exposed to tariff increases experience relative reductions in employment as a positive effect from import protection is offset by larger negative effects from rising input costs and retaliatory tariffs. Higher tariffs are also associated with relative increases in producer prices via rising input costs."
The US raised the stakes in the tit-for-tat trade war between the US and China in early August last year, with plans to impose an additional 10% punitive tariff on US$300bn of imports from China from 1 September – including, for the first time, almost all textiles and apparel. On 23 August it decided the scheduled punitive tariff rate would rise from 10% to 15% on top of the most favoured nation (MFN) rate applied by the WTO on US imports from China – which averaged 14.4% for knitted apparel and 10.4% for woven apparel in 2018.
However, last month the US said it had reached a 'Phase One' trade deal with China, and that the 15% punitive tariffs would be reduced to 7.5% around 30 days after the signing of the agreement – although no date has yet been set. Although less impactful for the clothing sector, punitive tariffs on about $250bn of Chinese imports will also continue.
"While existing research has mostly documented negative consequences of the tariff increases on the broad economy – including higher prices, lower consumption, reduced business investment, and drops in the valuations of affected firms – some might view these effects as an acceptable cost for achieving the policy aim of ensuring more robust manufacturing activity in the United States," the Federal Reserve Board study states.
It adds that while US import tariffs may protect some US manufacturers from import competition in the domestic market, the tariffs have also been imposed on intermediate inputs, and the associated increase in costs may hurt US manufacturers' competitiveness in producing for both the export and domestic markets.
"Moreover, US trade partners have imposed retaliatory tariffs on US exports of certain goods, which could again put US firms at a disadvantage in those markets, relative to their foreign competitors," the study continues.
It acknowledges there could be a more substantial expansion of US manufacturing activity in the longer term as firms fully adjust their supply chains to avoid the import tariffs. But it also warns of "suggestive evidence" the US is not typically the immediate destination for production relocation from China due to increased tariffs, and that manufacturing activity is more likely to relocate to other East Asian countries rather than the US.
Click here to view the full report.