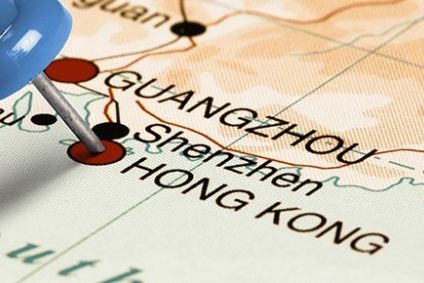 Industry observers are confident that new US labelling rules for goods made in Hong Kong will not significantly harm clothing traders and manufacturers operating from the territory.
Under the plans announced in July, imported goods produced in Hong Kong must from 9 November be marked as 'Made-in-China.'
But according to Louis Chan, assistant principal economist (global research) for the Hong Kong Trade Development Council (HKTDC), an HK government agency, "there shall be no change to the US import tariffs on Hong Kong origin or processed apparel, before and after the changes in the marking of the products."
He pointed just-style to a US Customs and Border Protection (CBP) memorandum stating that "the change in marking requirements does not affect country of origin determinations for purposes of assessing ordinary duties" under the US harmonised tariff schedule (HTSUS Chapters 1-97) or even temporary or additional duties authorised under Chapter 99 of the HTSUS.
This will exempt Hong Kong-made clothing and textiles from the punishing duties imposed on Chinese exports though the US-China trade war.
CBP guidance also stresses the changes affect marking requirements, not country of origin – and that there will be no changes with regards to Outward Processing Arrangements (OPA).
However, Chan admits that the new labelling rules will cause some difficulties for exporting Hong Kong manufacturers. "It may cause confusion to US consumers and undermine the branding of local fashion designers who have been highlighting in their collections the 'Made in Hong Kong' components and connections with a relevant label."
The reassurance on duties follows warnings from Felix Chung Kwok-pan, a member of the Legislative Council of Hong Kong for the Textiles and Garment constituency, representing the pro-Beijing Liberal Party, that any move to make Hong Kong manufacturers pay mainland duties in the US would cause exporters to "suffer serious losses."
That said, Chung told Radio Hong Kong that the new origin labelling requirements would mainly affect food and medicines produced in Hong Kong, given most Hong Kong-owned apparel production lines are located in the mainland and hence are already labelled 'Made in China'.
The CBP note also stressed that Hong Kong-made clothing and textiles could continue to be moved outside Hong Kong for minor processing and then back to Hong Kong for final exporting without affecting their duty status.
Hong Kong Autonomy Act
The changes to US trade with Hong Kong were triggered after China imposed a new national security law on Hong Kong on 30 June.
President Trump responded on 14 July 2020 by signing into law the Hong Kong Autonomy Act, which suspends Hong Kong's special treatment under US law regarding issues such as export control, immigration, travel and law enforcement. Under the new law, all imports produced in Hong Kong must be marked to indicate that their origin is "Made in China." However, according to US Customs and Border Protection (CBP), US importers will have a grace period from now until 9 November 2020 to comply with the new marking requirement.
On 11 August, CBP also clarified that:
The new requirement that Hong Kong goods be marked as "Made in China" will NOT change the tariff rates applied to these products upon entry into the United States.
Neither will these Hong Kong goods be subject to the Section 301 punitive tariffs.
According to trade data, the US imported US$99.3m worth of Hong Kong-made garments and textiles in 2019, although this was a decline of 9.3% on the year before