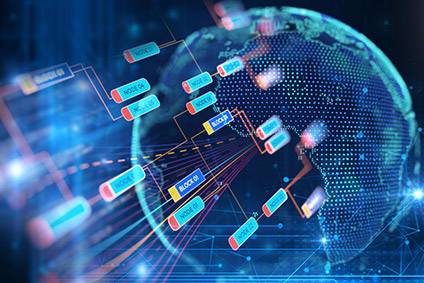 The World Economic Forum (WEF) has launched what it claims is the first neutral and public traceability platform capable of visualising blockchain-based supply chain data from multiple companies and sources.
The new self-service platform, developed in collaboration with Everledger, Lenzing, TextileGenesis and the International Trade Centre, aims to help businesses across industries respond to consumer demands for ethical and environment-friendly products.
The International Trade Centre, a UN entity with universal membership by mandate, hosts the platform via its Sustainability Map. In this way, the ITC says it can assure all parties their data will not be shared externally and that sensitive data can be hosted at UN data centres to benefit from UN neutrality, immunities, and privileges.
This, combined with the Forum's ability to accelerate and amplify public-private cooperation, enables the platform to be a neutral and safe place to host the site, encourage cross-industry collaboration and use public and private sector inputs to shape the future of supply chain traceability, transparency and sustainability.
"While the manufacturing and production sectors comprise 16% of global GDP and are key drivers for economies around the world, the complex network of supply chains on which these sectors rely presents enormous economic, social and environmental risks that must be collaboratively addressed," says WEF.
"Blockchain technologies have the potential to mitigate these risks by enhancing transparency and traceability that can be leveraged to create more efficient and sustainable supply chains. Capitalising on this potential requires accelerated adoption of blockchain – and blockchain-enabling – technologies, but also new collaborative and neutral platforms to visualise and share traceability data to enable a culture of transparency and mutual accountability across these global networks while providing consumers with the information they demand."
It is understood the initiative will be moving to phase two this year as companies like Asia Pacific Rayon (APR) join the effort in response to an open call by WEF. They aim to work together to enhance the digital traceability and transparency of the global manufacturing and production ecosystem, according to CryptoNewsZ.
In September last year, Lenzing pioneered a pilot project with Hong Kong-based brand Chicks that uses blockchain technology to trace its Tencel branded fibres although the way through the supply chain to retail.