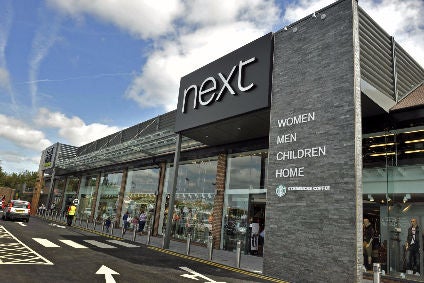 At a time when retail continues to lose market share to online, UK high street retailer Next is looking to drive more traffic to its stores through a tie-up that allows Amazon customers to collect their parcels from its shops.
Amazon is launching Counter – a new network of staffed pickup points that allows customers to collect their Amazon parcels in-store at a partner location – in Italy and the UK. Launch partners for the service include Next, Italian bookstore chain Giunti, and the network of Fermopoint and SisalPay stores across Italy.
Following trials with its launch partners, Amazon said feedback painted a positive picture of how adding Counter to a store's retail offer could help attract increased footfall.
"The ability to collect Amazon parcels from hundreds of Next's UK stores provides a helpful and exciting new service for UK consumers," said Lord Simon Wolfson, CEO of Next. "Amazon Counter combines the internet's power to offer unprecedented choice with all the convenience of local stores. In a tough retail environment, our aim is that Amazon Counter will contribute to the continued relevance and vibrancy of our stores."
Next trades from more than 500 stores in the UK and Ireland.
In its most recent trading update, the retailer celebrated higher sales, boosted by "unusually warm weather" over Easter, but was careful not to let it influence its outlook for the full year. Next said it anticipates full price sales growth of 1.7%, with retail sales seen down 8.5% and online sales to up 11%.
At the time, analysts urged Next to enhance the appeal of its own brand clothing in store to draw in shoppers and to address the "overcrowded branches" by streamlining them so they are easier to shop.