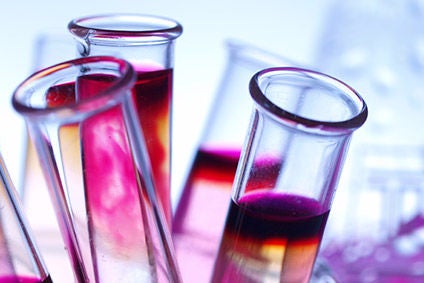 Five European NGOs are calling for the implementation of legally-binding protocol on the use of hazardous chemicals to be considered during discussions on a post-2020 global chemicals framework.
The proposal, set out in a signed letter on Friday (9 February) to the European Commission's director general for environment, Daniel Calleja Crespo, points out that despite the efforts of a few larger companies to create transparency systems on a voluntary basis, there is no sufficient driver to foster more widespread information disclosure for hazardous chemicals in product supply chains.
The signatories are: the Swedish Society for Nature Conservation; Arnika of the Czech Republic; the European Environmental Citizens Organisation (Ecos); the European Environmental Bureau (EEB); and the Health and Environment Alliance (HEAL).
Due to the EU commitment to 'Horizon 2020,' the year is often cited as what could be an environmental turning point. The five NGOs have highlighted that until tighter regulations on chemical use are in place, a circular economy for industries such as textile production may just cause harmful chemicals to perpetually be recycled and reappear in the supply chain.
"Political statements and initiatives around the world show strong trends towards the transformation of economies into circular economies," the NGOs wrote. "Full transparency of hazardous chemicals and the mandatory sharing of information among stakeholders in supply chains are at the core of a "safe" circular economy.
"Toxic free material cycles will help us progress and reach many of the targets of the Sustainable Development Goals and the EU's 7th Environmental Action Programme. On the other hand, without transparency we will create hazardous circular economies."
Specifically, they are calling for a legally binding protocol regulating hazardous chemicals in the Strategic Approach to International Chemicals Management (SAICM) post-2020 framework. They say the proposed protocol only addresses hazardous chemicals that are currently not regulated by any of the existing global conventions, and is thus complementary and avoids duplication.
The protocol should ban most hazardous chemicals based on criteria from the Globally Harmonised System (GHS) of classification and labelling of chemicals, which have the following characteristics:
1A or 1B carcinogenic, mutagenic or reprotoxic (CMRs) substances;
1A and 1B neurotoxic, according to the GHS criteria for single and repeated exposure;
persistent or very persistent in the environment; and
bioaccumalative or very bioaccumulative.
The NGOs also want endocrine disruptors included, according to the "best available criteria; such as those from the Danish Ministry of Environment" the letter said.
Other measures of the protocol would be a restriction of the most hazardous chemicals for which there are currently no viable substitutes, full transparency of the substances regulated by the protocol in products and internalisation of costs to companies, in line with the polluters' pay principle.
They conclude: "We request DG Environment raise the issue about a legally binding Chemicals in Products (CiP) protocol and argue for it in the EU group, in preparation of the regional intersessional meeting. We wish the EU group to do the same at the global Intersessional Meeting 2018, as well as request the SAICM Secretariat to commission a legal expert to investigate how a legally binding protocol could be integrated into an overall voluntary SAICM post 2020 framework."