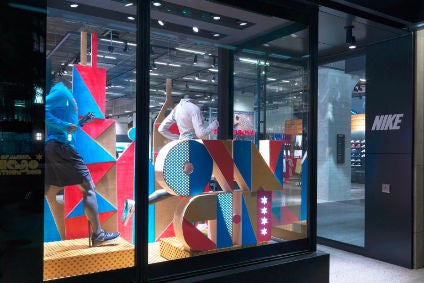 NIKE is shifting its Nike Brand business in Brazil, Argentina, Chile and Uruguay to strategic distributor partnerships, with its operations in these countries moving to key South American partners.
The US sporting goods giant says the move will enable it to focus on its direct-to-consumer strategy.
When the transition is complete, Grupo Axo will acquire Nike's operations in Argentina, Chile and Uruguay, and Grupo SBF will become the owner of substantially all of Nike's operations in Brazil.
Grupo Axo is a strategic multichannel operator and distributor with exclusive distribution rights for more than 30 brands in Mexico and Chile, and also has an existing partnership with Nike in Mexico, operating five Nike stores. Grupo SBF, meanwhile, owns the Centauro brand, operating 209 stores in more than 20 states in Brazil, as well as an e-commerce operation.
"As Nike continues to successfully implement the Consumer Direct Offense we are dedicated to serving consumers more personally and investing against the company's long-term growth opportunities," says Elliott Hill, Nike president for consumer and marketplace. "Nike manages successful distribution businesses around the world and expanding this model in the rest of South America will help drive sustainable, profitable growth."
Outlined in 2017, the Consumer Direct Offense is fuelled by the brand's 'Triple Double' strategy: 2X Innovation, 2X Speed and 2X Direct connections with consumers.
Nike will recognise a one-time U$425m foreign exchange related charge in the third quarter as a result of the transactions.
Earlier this week, the company said it expects the novel coronavirus outbreak to have a "material impact" on its operations in Greater China in the short term and has shuttered half of its stores in the region.