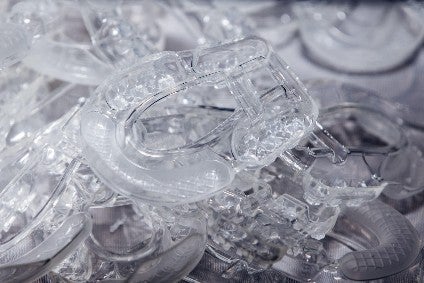 US sporting goods giant NIKE is to expand its US manufacturing footprint with a US$184m investment in a new Nike Air Manufacturing Innovation (Air MI) facility in Goodyear, Arizona.
Building renovations are expected to begin later this summer and production of Nike Air soles is expected to start in early 2020.
When complete, Nike says the new Air MI facility will help meet growing demand for its Nike Air products, and is expected to generate more than 500 full-time jobs.
Nike Air cushioning technology features in a range of performance shoes (such as running and basketball), as well as in many lifestyle sneakers. It consists of pressurised air inside a tough yet flexible bag, and provides lightweight spring without compromising the structure.
"The expansion of Air MI in Arizona helps us keep pace with the growing demand for Nike Air and also greatly increases the size of our US manufacturing footprint," says Nike COO Eric Sprunk.
The new Arizona facility represents Nike's third manufacturing centre dedicated to Nike Air. Alongside Nike Air MI's existing facilities in Oregon and Missouri, which have recently undergone their own expansions, the new Arizona location will bring together experts in design, engineering, and product creation to deliver the next era of Nike Air.
The new facility also signals Nike's continuing investment in scaling sustainable innovation. Currently, every Nike Air sole innovation since 2008 contains at least 50% recycled manufacturing waste which has contributed to more than 57m pounds of manufacturing waste being diverted from landfills from May 2018 to May 2019 alone.