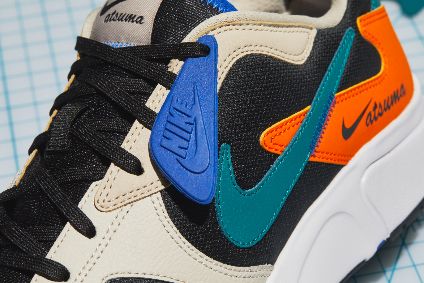 Noel Kinder, chief sustainability officer at Nike, told the prime minister of Vietnam, Pham Minh Chinh, on the sidelines of the COP26 summit that the sportswear giant plans to continue and expand investment in production in the country.
Kinder confirmed almost all of its 200 factories in Vietnam that were disrupted by Covid-19 measures had now returned to production. He is said to have thanked the prime minister for the government's timely support, in line with the situation of disease prevention and restoration of socio-economic development, according to a government statement.
Measures to curb the spread of Covid in the country saw swathes of clothing and footwear makers penalised for late deliveries. 
Citing results from a survey carried out in September by the trade bodies representing footwear and apparel manufacturers in Vietnam, LEFASO and VITAS, the VinExpress newspaper said more than 12% of local firms have had their customers cancel and demand compensation for breach of contract with late delivery, while some 21% said orders had been cancelled without other demands.
In September, Nike said most of its factories in Vietnam were closed due to Covid-19 lockdowns, so the brand had lost about ten weeks of production since mid-July. 
It also warned growth was set to slow as shipping times from Asia to North America doubled during the quarter meaning it is highly unlikely that it will be able to meet the high levels of consumer demand over the festive period.