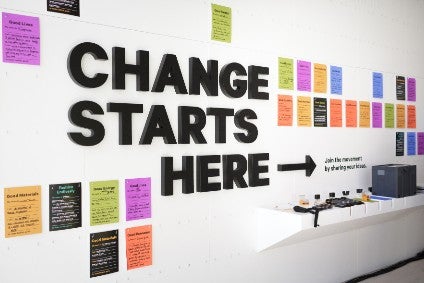 Norwegian outdoor clothing company Norrøna has become the latest brand to join Fashion For Good , a global initiative trying to make fashion more sustainable.
Launched in March 2017 by C&A Foundation, the corporate foundation affiliated with global retailer C&A, Fashion For Good is an industry-wide platform to help brands, retailers and manufacturers find more innovative and sustainable ways of producing fashion.
"This global initiative to jointly transform textiles into a less intrusive industry through a non-profit partnership with other leading corporate partners was a perfect fit for us," says Brad Boren, director of innovation and sustainability at Norrøna.
Norrøna already completes 95% of its development in-house and donates 1% of its total revenue to causes and organisations working on sustainability and environmentally-friendly initiatives every year.
"With Norrøna as an affiliate partner in our portfolio, we gain a solution driven and agile partner who has demonstrated deep committed to implementing sustainable innovations. Moreover, their in-house development approach and experience in responsible production is of great value for Fashion For Good and our ecosystem," says Katrin Ley, managing director of Fashion For Good .
German e-commerce giant Otto Group, Stella McCartney , PVH Corp, owner of brands including Tommy Hilfiger and Calvin Klein, adidas , C&A, Galeries Lafayette, Kering , Target , and Zalando are among the 123 companies in Europe, North and South America, and Asia who have joined the initiative.