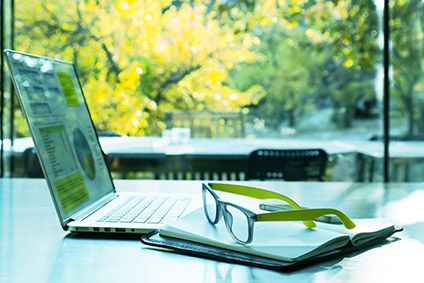 Northumbria University is now a signatory of Textiles 2030, the WRAP initiative to accelerate the fashion and textile industry's move towards circularity and system change in the UK.
The agreement is designed to limit the impact clothes and home textiles have on climate change, in line with the Paris Agreement and the UN Fashion Industry Charter for Climate Action.
As a signatory, Northumbria University has pledged to share the expertise of its academics to support brands and recycling organisations as they work towards national sustainability targets.
Among those involved is Dr Alana James of the Northumbria School of Design, programme leader for Northumbria's MA Fashion Design programme.
Speaking about Northumbria's support for Textiles 2030 and the impact the University hopes to make, Dr James said: "Our collective efforts towards fighting climate change are needed now more than ever.
"The traditional fashion system creates significant environmental and social impact, meaning that systemic change and alternative methods of design and manufacture are needed going forward.
"The Fashion Department at Northumbria is committed to creating new innovative ways of working, educating the next generation of industry professionals towards a sustainable future."
The Textiles 2030 agreement is supported by the government's Department for Environment, Food and Rural Affairs (Defra).
Environment Minister Rebecca Pow of Defra said: "Thousands of tonnes of unwanted clothes and textiles end up in landfill and incineration each year, wasting precious natural resources.
"That is why we must shift away from this 'take, make, use, throw' approach to a more circular system where clothes are kept in use and re-used, recycled fibres are used in new products and the climate and water impacts of the sector are reduced.
"Textiles 2030 will help drive this transformation, to shift to greater circularity and innovation in the UK – and help in our mission to build back greener from the Covid pandemic."
Textiles 2030 was officially launched by UK waste recycling charity WRAP in April. The ten-year voluntary clothing and textile waste programme aims to slash the environmental impact of UK clothing and home fabrics through practical interventions along the entire textiles chain.
The agreement aims to reduce the greenhouse gas footprint of products sold by 50%, in line with the Paris Agreement on climate change and achieving net zero by 2050. It aims to reduce the water footprint of products by 30%.
It also hopes to set a new vision for the industry in which products are designed to be circular, so last for longer and then be recycled at the end of their lives, as well as being re-used and repaired where possible.