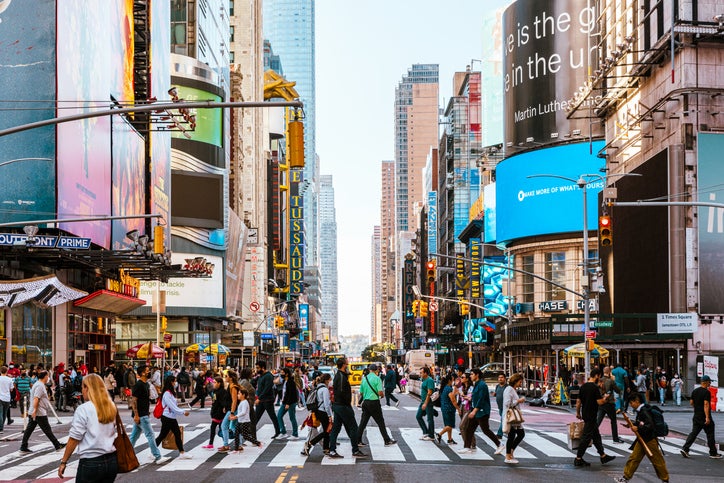 In the May edition of the National Retail Federation (NRF) Monthly Economic Review, NRF chief economist Jack Kleinhenz noted that even though the World Health Organisation declared the pandemic over, the economic challenges it caused are not over.
The Federal Reserve (Fed) has been trying to curb rampant inflation by increasing interest rates, but the results are yet to meet the desired goals, Kleinhenz said. The Q1 results indicate that taming inflation without plunging the country into a recession remains a formidable challenge.
"A slowdown in GDP is normally seen as a negative, but in the current context is key to controlling inflation," Kleinhenz added. "Fortunately, the economic data is not consistent with a typical recession."
Despite Q1's GDP growth slowing to a modest 1.1%, down from the average of 3% in the previous two quarters, Kleinhenz reported that the US economy "remained in gear." Many businesses reduced their inventories, leading to consumer spending accounting for two-thirds of GDP, growing 6.5% from 0.1% growth the previous quarter.
The Employment Cost Index showed growth in private manufacturing wages and salaries, but Kleinhenz emphasised that the rate remained above the 3.5% rate needed to be consistent with the Fed's 2% inflation target. Heading into the second quarter, employment numbers were better than expected, despite high-interest rates. The Fed's preferred measure of inflation, the Personal Consumption Expenditures Price Index (PCE), was 4.9% year over year in the first quarter, and the core PCE index was at 4.7%.
Chairman Jerome Powell said sentiment on the Fed's Federal Open Market Committee favours a pause in interest rate hikes, but that the panel is not yet ready to commit. Kleinhenz said the key questions are how will the Fed know when to stop raising rates and how soon will it start to lower them?
The Fed last week raised interest rates by another quarter-point to an upper bound of 5.25%. In announcing the increase, the Fed said tighter credit conditions are likely to "weigh on" economic activity.
"That is consistent with our views on the risks to the 2023 economic outlook," Kleinhenz said. "But in the bad-news-is-good-news world of trying to control inflation, that may be exactly the result that is needed. The key is finding a way to control or manage the uncertainty."