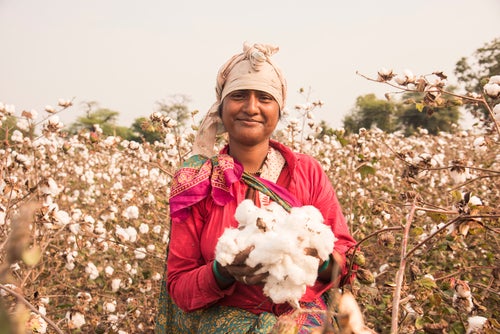 Brands and retailers participating in OCA's Farm Programme financially support the critical services provided to farmers, ranging from training in organic practices, supply of seed and bio-inputs and procurement at a premium price and its launch would see farmers in Turkey benefit.
Last year, the OCA indicated that during 2021, its Farm Programme saw a 180% increase in farmer numbers compared to the previous season. These farmers earned on average 21% more in net profit from their cotton per hectare than their local non-organic peers.
The OCA is now seeking proposals from consultants and organisations to verify multiple indicators and provide qualitative feedback for its launch in Turkey.
The scope of work for the Third-Party Verification agency covers three broad areas: Data collection and validation; Sampling, testing & reporting; And suggesting improvements to monitored organic cotton projects.
"OCA envisions a future where we have fully realised the Organic Cotton Effect – organic cotton's powerful and positive impact on people, planet, and prosperity. We unite the sector to unleash the potential of organic cotton – from field to fashion," the OCA said in its brief.
"Since our establishment in 2016, with founding partners Laudes Foundation, H&M, Kering, Eileen Fisher, Textile Exchange, Tchibo, Inditex and C&A, OCA has been committed to convening the sector around a common agenda and using our platform's collective investments and programmes to act as a catalyst for change."